The word "sari" is the Tamil word for "fabric". Why? because in ancient India people used to wear clothing made of fabric. There are different types of sarees worn in India. Which type of saree do you wear? The Saree is an ancient Indian dress, and it's believed to be the easiest outfit to wrap oneself in which makes it perfect for Indian summers.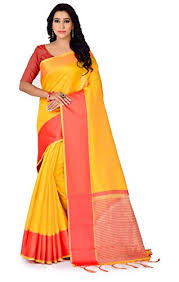 The most common type of clothing in ancient India was the Saree, which is still very much prevalent today- not only among Indians but also among Westerners who want to adopt traditional Indian attire without abandoning their identity (and who don't mind getting Amma's approval). The saree (Sanskrit: "sari") is the traditional dress of India, worn by both men and women, for thousands of years. It has evolved throughout history, but it's origins can be traced back to ancient times when the textiles were made of cotton, silk and other fine fabrics.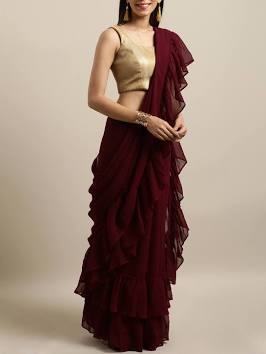 It was customary for women to wear sarees during all seasons in ancient India, but they were most commonly worn during the winter months. The word "sari" itself is derived from the Sanskrit root sri-char meaning "to sit". Sari are draped over one's legs with just a little bit of extra fabric around one's waist or hips to keep it in place.
People nowadays have been moving forward and adopting western culture more than accepting the roots of our own culture and customs. Indians have been famous for a very long time because of their dressing trends and how well they have been accepting and growing the root customs of the country.
As this topic has arisen, one such incident took place which really gave the internet and everyone a shake out of it.
One of the most heartbreaking stories that was circulating on social media is about the same. With a spectacular incident that occurred on Sunday, one of Ansal Plaza's most popular eateries, the Aquila Restaurant, received anger.
A visitor to the eatery, Anita Choudhary, claimed she was denied entry because she was wearing a saree.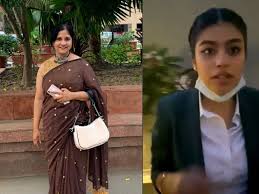 The culture has been stuck at a point where these kinds of incidents have been taking place and the authenticity and ethical value of the customs in India have been lowering down, day by day.