On October 31, more than 2,000 years ago, the Celts in Ireland celebrated Samhain, a celebration in which the dead returned to earth before the start of a new year. Old fires were put out and new ones started. When thousands of Irish people came to America in the late 19th century during the potato famine, Halloween gained popularity on the other side of the Atlantic.
Halloween is observed in a variety of ways all across the world. Here are a few of the top places to visit on Halloween:
Londonderry, Ireland
Derry-Londonderry, the totally walled city in Ireland and the United Kingdom, has hosted the Celtic-inspired event for 35 years and is often referred to as Europe's largest Halloween party city and the world's best Halloween destination.
The city's gleaming waterfront will be turned into the Whispering Wharf this year, where seancha (storytellers) will recount the tallest of tales.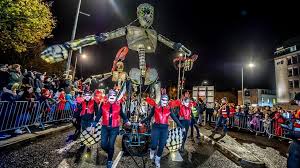 London, England
See the scarier side of London on and around October 31. Explore eerie locations, experience bone-chilling attractions, and take special Halloween tours in search of tricks and treats.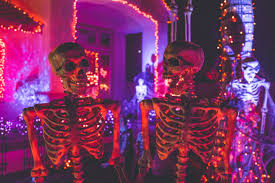 New York, USA
Halloween is a yearly preoccupation in New York. One of the spookiest and coolest Halloween events is that the Village Halloween Parade in Greenwich Village. There will be demons, devils, witches, and sprites at The McKittrick Hotel's Witches' Ball; you can walk down the street with ghouls, engage in Crypt Crawls, or attend Collective and Matte's masquerade party.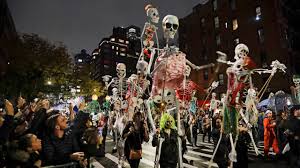 Transylvania, Romania
Tales of haunted castles, vampires, and werewolves abound in Transylvania, the mythical Romanian area eternally associated with Bram Stoker's Dracula. On October 31, the village comes alive with all-night costume parties and zombie parades through the town's dark mediaeval alleyways. Don't expect to ascertain any adorned pumpkins or Jack O'Lanterns.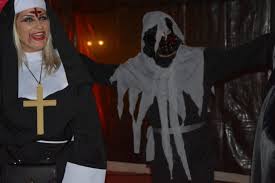 Corinaldo, Italy
Corinaldo transforms from Italy's most picturesque village to the nation's Halloween capital during the last week of October. Since 1998, the historic centre of town has been transformed into a dark, eerie location, complete with candles, cobwebs, pumpkins, intriguing landscape, and men and women dressed in frightful costumes for Halloween.