Take bath after exercise is an important part of your post workout routine.
Showering after a workouts make you feel relax and remove all the impurities and sweat that cause rashes and breakdown.
So after a workout your muscles warm up and breakdown so to cool down the muscles you need to take cold shower.
It normalize your heart rate and body temperature.
But some people believes to take hot shower after workout because in the flow of blood and make your skin glow.
Post workout shower is essential for hygiene.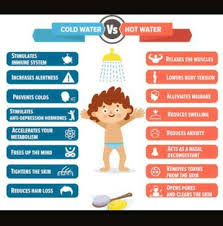 .