Moved into a brand-new home? Struggling to decorate? Not to worry! Today we have compiled a list of some of the best styles you could go for to make your home look as amazing as possible. Your chance to make some nice changes so don't be afraid to go out and try something new if you are sick of the same old environments! It's important to remember that interior design all depends on your personal preference so have a good think about what's best for you! So, without further ado, here are some of the best interior design techniques for your new home! If you're moving into a new home then it's best to make sure that a good smoke alarm is fitted to ensure your safety and prevent fires, click here for smoke alarm facilities.
Have a plan
Make a big list of all the things that you would like in your new home and have a good think about it before you go out splashing the cash. You might really like the look of two different pieces of furniture but come to find they don't look the best when they are sitting next to each other. Also, it's a brilliant idea to have a checklist to make sure that you get all the essentials before you sort out anything else, be prepared!
Measure everything!
To make sure everything is in proportion you should measure the breadth and width of every room and every piece of furniture you are planning to put in it before spending any money, no matter how well you think you might be able to judge it with your eyes you'll most likely end up making some regrettable decisions. Making sure you take measurements is one of the most important interior design techniques for your new home.
Try before you buy!
It's a good idea to shop in actual stores in comparison to online shopping when looking for furniture, this is because although a bed for instance might look amazing online, it could be very uncomfortable to sleep in. You should even look to find out what certain paint looks like when it's dried before you buy it because a lot of paint cans show colour slightly different from what it is when it's on your wall.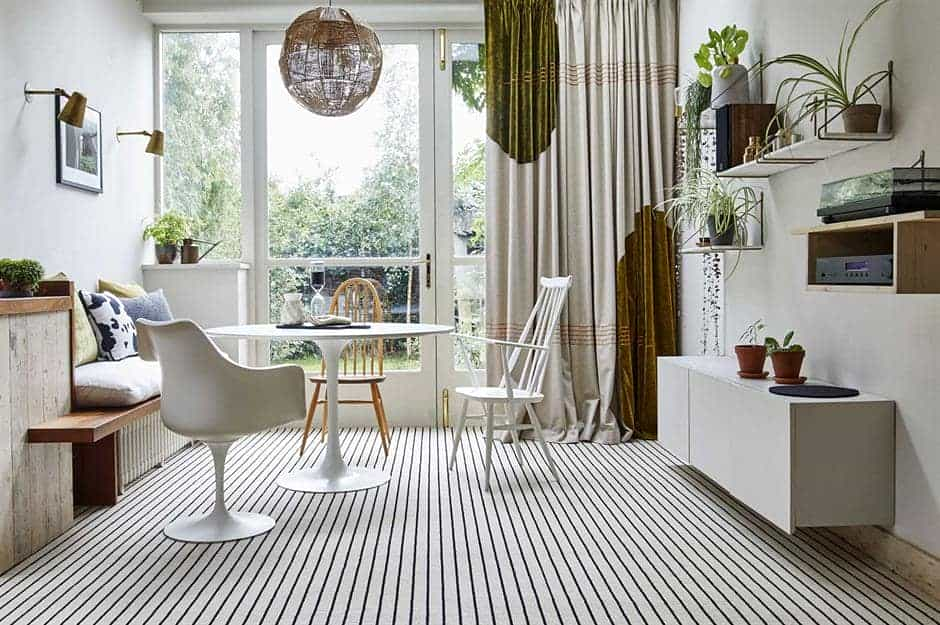 Focus on a certain style
You should try to focus on a particular style when decorating the interior of a new home, there are many styles that you could consider which are all visually pleasing and comfortable in their own way. A few examples of styles that you could possibly try out are rustic, modern, or traditional. Instead of taking a stab in the dark, go for something specific! There are plenty of interior design techniques for your new home that you can choose from. It really depends on your own preference as interior design styles are objective although you shouldn't be afraid to try something that's a little out of your comfort zone if you've done the right research.
Make good use of lighting
You might not think so, but lighting is one of the most important things to think about when designing a home. You should do your absolute best to make the most of natural lighting In every room of your home. Natural lighting can give the room that nice glow that you just can't get from a light bulb. Not only is natural light so perfect for giving your home that feel-good vibe, but it can also offer a variety of health benefits! Sunlight has been proven to make us focus more and even improve our mood! It's also a good idea to incorporate a lot of mirrors into your home to allow some sunlight to hit off them and lighten up some of the dim areas of the room.
Think about storage
Storage is without a doubt one of the many important factors you need to take into consideration when thinking about interior design techniques for your new home. If you don't have sufficient storage, then your full house will have clutter lying around making things look messy and ultimately uncomfortable. You could even consider incorporating some multipurpose storage to save up some space to have your home feel more open, some examples of this would be sofa beds and mirror wardrobes. It's vital that things aren't overcrowded in your house or things will look unwelcoming. Storage is essential when you consider new interior design techniques for your new home.
Include some smart technology
There's no better way to make your home more modern than by including some smart technology, some examples would include smart speakers, smart TVs, and smart lighting. These are some very practical improvements that you and the family could make a lot of use of.