1. Adobe Light room
This editor can easily work on iOS as well as Android platform and is available for free. It is well known as advanced mobile editing tool that offers all unique features like exposure, color, white balance, gradient, clarity settings.
Features:
Powerful advanced adjustments and corrections
One-tap presets for quick editing
Support share photos to Instagram, Facebook, Twitter, Flick
Save photos on Adobe Creative Cloud so that you can access them on other devices through cloud.
Pros
Impressive controls with effective synchronization.
Cons
This best editing app is quite complicated, can create a mess for beginners.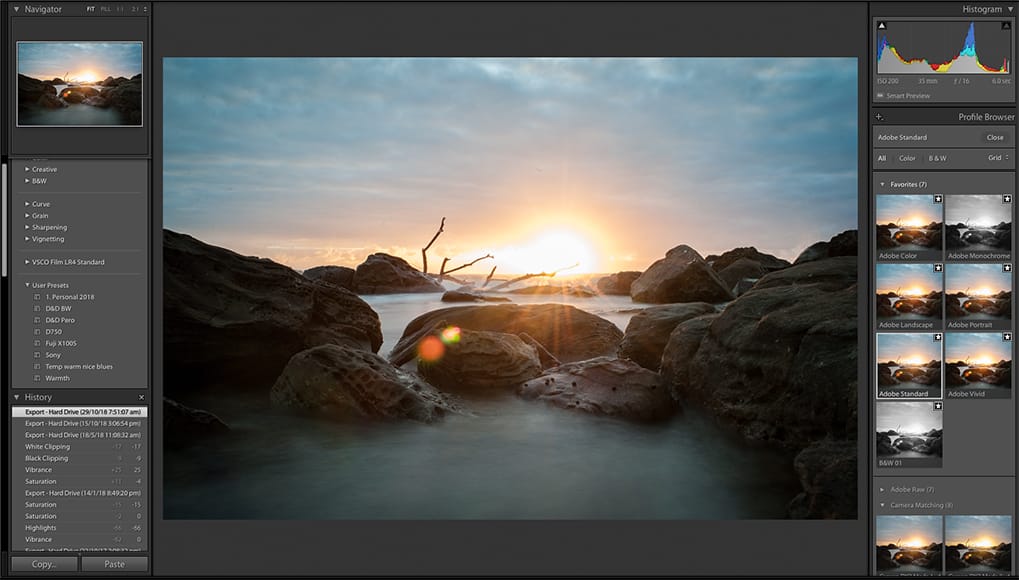 2. Aviary photo editor
Being a part of the Adobe family, Aviary photo editor provides all the pleasures of photo-editing. Along with its super intuitive interface, Aviary comes with everything from the basics such as crop and filter, to more advanced editing tools such as color adjustments, sharpness, the ability to tweak vignette, lighting, and focus.
Overall, the app is multi-functional and also reliable. Downloading with some in-app purchases is free.
3. Camera360 (iOS/Android/Windows)
Camera360 has over 700 million users around the world. This app is especially popular in Asia and has been endorsed by several celebrities. There are more than 200 filters available on the Camera360 app. And you can add some creativity to your photos by using live face effects and stickers.
4. PhotoScape
Advanced tools and filters that are easy for beginners to master
Raw file conversion Great selection of filters Unusual interface
PhotoScape might look like a rather simple free photo editing apps but take a look at its main menu and you'll find a wealth of features: raw conversion, photo splitting and merging, animated GIF creation, and even a rather odd (but useful) function with which you can print lined, graph or sheet music paper.
The meat, of course, is in the photo editing. PhotoScape's interface is among the most esoteric of all the apps we've looked at here, with tools grouped into pages in odd configurations. It certainly doesn't attempt to ape Photoshop, and includes fewer features.
We'd definitely point this towards the beginner, but that doesn't mean you can't get some solid results. PhotoScape's filters are functional and not at all beginner-like, so it's if good choice if you need to quickly level, sharpen or add mild filtering to pictures in a snap.
5. VSCO
Elegant film-like presets and a wide range of editing tools:
Subtle one-tap filter presets that emulate the look of film
Adjustable filter strength
Extra presets available as in-app purchases
Editing tools for cropping, straightening, exposure, color and sharpness
Integrated camera and photo sharing platform
6. Enlight
All-in-one iPhone photo editor with creative and artistic tools:
Selective control over exposure, color and details
Built-in masking option within every tool for seamless blending of effects
Crop, rotate, straighten and perspective correction
Filters, two-tone gradients, light leaks and vignettes
Black & white, paint and sketch effects
Clone tool for removing unwanted defects
Double-exposure, tilt-shift and photo montages
Drawing tools, text, borders and frames
7. Fhotoroom
A rollover from the Windows 8 days, this app has evolved quite nicely to offer some really nice refinements as well as some excellent feature pack updates.
Fhotoroom's UI may seem a bit cluttered compared to the two previous options but offers a relatively dense functional set of features. Similar to its listing brethren, Fhotoroom also provides a touch first photo editing experience, but keyboard and mouse toting users can make use of the UI heavy interface just as well.
Where Fhotoroom really shines is its mastery of Exposure/ Color correction settings that gives users a fine toothed comb to go over images.
8. Litely (Android, iOS)
Litely is similar to Repix, but it has fewer features and is easier to use. You can easily apply preset effects to any photo. A two-finger swipe shows you a before and after view of the picture. This makes it easy to see how an edit has changed the picture.
9. Google Photos
Google Photos is an all-in-one solution: you can use the app to save the images to the cloud to free up space on your smartphone and, of course, you can edit the pictures too. For the latter, you have several filters which you can use for the optimization. Contrast, saturation, or other parameters can be adjusted quickly. One disadvantage is that when you save the corrections directly in Google Photos the original is overwritten, which is not always desirable.
All in all, the sorting functions of Google Photos are quite convincing. The app sorts photo materials by people, places and important features. This way, you can find certain holiday pictures or selfie portraits faster, without having to scroll through the entire picture gallery. Added to this is the unlimited photo storage in Google Cloud, which is available for photos with a resolution of up to 16 megapixels.
10. Afterlight 2
Powerful, full-featured photo editor app with creative options:
Exposure, color and sharpening adjustments
Advanced tools such as curves, selective color, gradients and blend modes
Dust and light leak overlays
Free filter packs by well-known mobile photographers
Double-exposure tool for blending images
Layers let you add text and artwork
Best photo editing apps afterlight2