Noida is one of the hubs in Delhi, NCR region, and has a lot of places to visit for your late-night rendezvous. It's the best place to enjoy night life.
Noida is located in the populous state of Uttar Pradesh, but is better known as a hub, and one of the best hang-out places for the crowd of Delhi and NCR region. It is a rich location from both technological and art and architecture point of view. The tourist places like Akshardham, Zoological Park, and Pragati Maidan are the most visited ones in the region.
When it comes to hang out at night, however, the focus shifts from these places to various malls, clubs, and pubs, the city houses for chilling out and fun. The location of Noida is itself so beautiful that even the empty roads at night will tempt you to leave your bed and explore the night life there.
As a delhiite, I have my personal favorite late night spots in Noida that are too good to resist. Here are five of them:
1. The Great Indian Place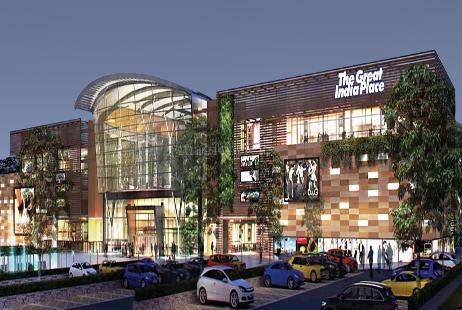 A part of the Entertainment City amusement park, Worlds of Wonder, the Great Indian Place is one of the most amusing and fascinating places of Noida. It is an amazing shopping spots with almost all popular international brands.
Apart from shopping, the mall has a fantastic entertainment zone and a spacious food court. It also houses a multiplex and various restaurants to dine with family and friends. Video games, snooker, and pool are other attractions and fun activities that can be enjoyed there.
2. The Great Venice Mall
Located in Greater Noida, it is a must visit place if you have a knack for traditional and historical settings. The mall is Venetian-themed, and offers a perfect amalgamation of the modern and the traditional.
It will give you chills seeing the St. Mark Basilica, the Statue of Julius Ceasar, and the Leaning Tower of Pisa recreated there. Surely, you wouldn't have imagined this while planning a night out with friends. The mall is a whole town at party in itself, and offers the best of entertainment, dining, and shopping experience.
It has a movie theatre, a kid's play land, a terrific food zone, bowling aisle, and many more fun in its every nook and corner.
3. Sector 18, Noida
This is one of the coolest places that you can visit at night in Noida. Marketplace, cafes, and multiplexes are just the start of the exciting story when it comes to Sector-18. The food you will get here is the best.
Visit Kaffiiaa, Theos, Big Chill, LIT Ultrabar, or Blue Club and Lounge if you are up for a great evening and lively night. Apart from these, the DLF Mall of India is also a marvelous hangout place.
4. Gardens Galleria Mall
The best thing about this mall is Imperfecto. Don't go by its name, though. It's almost a perfect choice for anyone looking forward to spending a fun time.
The mall as a whole, has innumerable options of food, entertainment, shopping, and various other events that keep happening there. The major attraction however, is Imperfecto.
5. SkyHouse
SkyHouse café and bar could be just your place for late night rendezvous, if you like elite place for dining out. The food here is delectable, and the ambience is perfect for almost everyone's taste. You can also book the place for your bashes and any kind of celebrations.
6. Glued Reloaded
The days at this place as fun the nights here. This bar is famous for the gaming options it gives to the visitors. And if you are football fan, skip all the previously mentioned places and take refuge here because it screens football matches at late night for all the football lovers.