Introduction:
Glasses are one of the needs of daily life. Sunglasses help protect our eyes from harmful rays. So they must be of the best quality. Glassesshop helps you in this regard which is the best sunglasses brand having a 3.27 customer rating. Glasses are of these types:
The one we use for weak eyesight

The one we use to protect our eyes from sun rays – Sunglasses.
These green glasses make a fashion statement as well as the perfect eye protection. The glasses' color matters a lot in their work. Most of us choose glasses without having zero information about their functions.
Read my following article to get information about Glassesshop's sunglasses.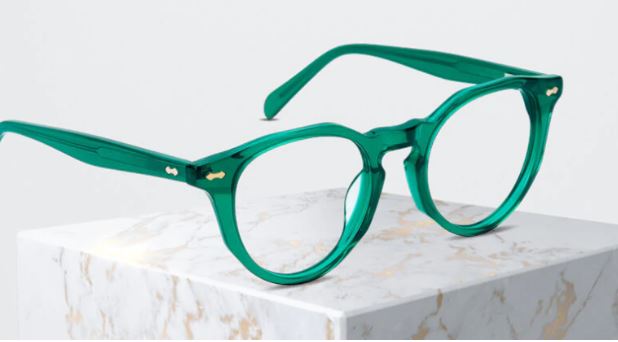 All about Tinted Sunglasses:
Every colored glass provides different benefits. The right color will help in-depth perception and reduce eye fatigue without causing any difficulty in watching the objects with vividity. The sunglasses have a coating that absorbs the light and a tint coating on the surface of the glasses. UV-blocking is done with the help of these tints. The purpose of these glasses varies with color, so whatever tint you choose will have a different purpose which we call UV label.
In short, it's not the color helping directly to protect the eye. But it's the UV label that matters more than color and is helping in protecting eyes from harmful rays. If the UV label reads 100% UV protection, it's surely the best pair of sunglasses. Sunglasses protect eyes from:
UV radiations

The blue spectrum of light

Retinal Damage

High Energy Visible light

Eye irritation

Eye allergies

Eye cancer
Differences among tinted sunglasses:
Green:
Green eyeglasses can contrast the tint by filtering out blue light spectrums. It is the best pair of glasses for golf players. The players face sunglasses for a long time, so they need them.
Gray:
These are neutral glasses, which help in reducing glare by shielding bright light. It also reduces eye fatigue and is the best while driving.
Green or purple:
The purple or green glasses help contour the scenery and provide a vivid scene. These green glasses are best in snowy, foggy, or misty weather. Purple and green glasses give a cool look in summer.
Red:
The red color hinders blue spectrums. They help in increasing your visibility. These red eyeglasses are the best for sports and players. For example, skiing.
Yellow, orange, or gold:
They help to provide

Excellent depth perception

Work best for outdoor gamers

Help in clear visibility with the help of color distortion
Amber or brown:
This color is best for:
glare-reducing and helps in making cloudy days brighter

block the blue spectrum of light

Increase depth perception
Final words:
We know that sunglasses are tinted and so are valuable in making the scene more vivid. The vividity is obtained through color distortion, glare reduction, and light blockage. So, in return, it helps filter away harmful UV radiations and increase visual acuity. Protecting your eyes from UV radiation is more important than fashion, So choose them wisely. GlasseShop is one of the best brands you can buy from!