It is the cutting-edge competition in the digital marketplace that sways local businesses to adopt the modern ways of marketing. Usually, local businesses are tight in budget and marketing might come out be the first expense they look to cut.
And that's what has to be stopped, right there!
If you own a local business, scroll down to read on for the most effective modern marketing techniques that can promote your local business, that too on a shoestring budget!
While traditional advertising methods are costly and hard to measure, local businesses have always been deprived of greater access to cost-effective and trackable marketing tools.
Well, to start with, you might currently be seeing a plateau or decline in sales, and even if you're getting enough profit, you need to adopt these amazing marketing strategies designed in accordance with the latest marketing trends and customers' psychology for your local business to stay ahead of the market competition and see a sure-shot success!
1. Set up Google listing for FREE!
How do new customers find you on Google?
You know what the stats say? Your new customers are finding you on the internet!
Yes, as much as 97% of consumers search for a local business on Google and other giant search engines!
Furthermore, positive online reviews drastically assist to build trust among new customers of a local business- 73% of consumers trust local businesses based on the positive reviews available online!
As Google holds the major share in the search engine market, you need to make sure that your local business is listed on Google.
When you have listed your local business in the Google listing, it makes it easier for your potential customers to find you when they search for terms related to your business.
You need to add the following information in your listing:
- Address
- Contact Number
- Working Hours
- Location Directions
- Website Link
This allows your existing customers to write reviews about your local business for other people to see and get influenced with.
And for this, you need to serve them well so that they leave positive reviews and recommend your business to others. People largely rely on your star rating, 94% of customers choose local businesses with a 4-star rating.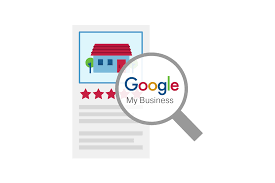 2. Start blogging, right now!
As of now, you're much aware of the power of the internet to boost your local business, and if you really want to increase the chances of getting a higher rank on the search engine result pages, you need to get acquainted with the basic principles of SEO.
The top three positions of Google search results grab approximately 47% of clicks!
To be there on the top, blogging can dramatically help you out!
Don't believe us?
See these stats!
- Blogging gets your business 55% more website visits.
- Local business who are actively blogging, get 102% more twitter followers.
- Regular blogging gets you 126% increased client leads.
More website traffic, more social media followers, and more client leads will ultimately convert to increased business profits!
This all is because when you post a new blog on your website, the website is updated more frequently with fresh content that automatically increases your local business's chances of getting a higher search engine rank!
Further, when you post regular blogs, you may build up a group of regular readers who visit your website frequently and may end up converting into your potential customers!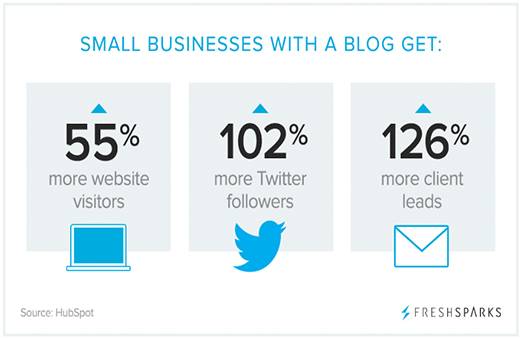 3. Join a local group
As a local business owner, you seriously need to be active in related communities, it is a great way to stay connected with impending customers and related business owners.
Attending such group meetings and events helps you expose your business to other businesses.
Since it is also possible that competitors are already on these groups, you need more to be there!
Let me be clearer on this.
Suppose one of your local groups organize a meeting or event where someone announces the bulk requirement of one of your product(s) or service(s), you may get benefitted with this in practically no time, as you must have a trust factor built amongst the other group members, being a part of it.
Such scenarios happen where you get more opportunities offline than online.
So go join a local group now!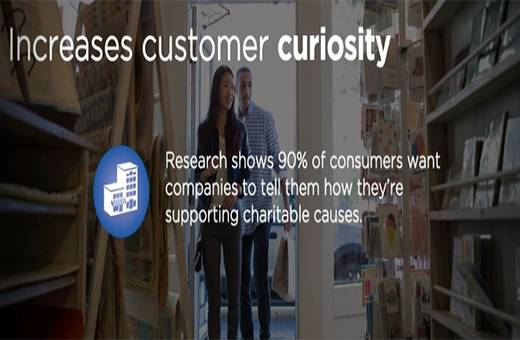 4. Run Contests
You can excite people tremendously about your local business by running online contests.
All you have to do for this is to leverage your social media strategy and business profile!
You may run a contest that encourages user-generated content, say, you may ask your social media followers to post pictures on a particular subject and entice them with a reward. You may the best picture on the basis of maximum likes.
This idea is to help you enhance your social following and grow your user database since the posted pictures are seen by the user's families and friends and this eventually exposes your business among so many people in so minimal time.
This might influence those people to like and follow your business on social media platforms!
Doing this, when you think you have a good audience collected, you may start posting some promotional content that can convert your audience into your customers.
To your surprise, there is a really small percentage of local businesses that see the success, and the most valid reason behind is not following the latest marketing trends online!
You know, just 33% of small businesses reach the 10-year mark, while other 67% simply fail to exist in the ever increasing market competition!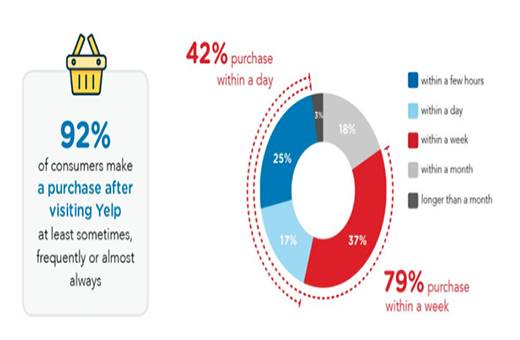 So if you're new to the market, you need to be aware of strong marketing tactics to stay resilient for years to come.
My vision for writing this content piece is to make you sure that you won't be counted in those 67% and have a strong online presence and brand exposure to rule the industry in your very own way!
I hope you'll love this write-up!