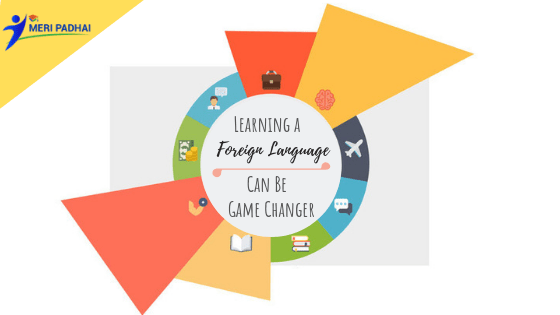 Language is the most significant part while communicating with other beings in every aspect. Language is considered as the core part of communication as it is due to the language that has eased the barriers of communication among people in India and abroad. Be it related to the political, economic or social sphere, if people are not well-versed with different foreign languages, no one could communicate with people worldwide. Since different countries and nations have their specific language to communicate.
With modernization and globalization is rigorously helping to emerge an alliance among nations that have come out as a global player. Since English speaking is the vital part of connecting nations, however, other foreign languages are also getting preference these days in the socio-economic development. It has become extremely demanding for every individual to learn French and get hands-on foreign language courses to maintain parity with the entire world. The essentials of communicating could only be removed if people are thoroughly taking part in learning multiple foreign languages.
How Foreign Language Courses Can Help Making Career?
Undoubtedly, if you have a deep understanding of more than two languages, then you are considered as educated. Of course, every person has an understanding of their mother tongue, apart from spoken English skills. But do you think English speaking is enough for the lifetime if you are seeking employment is top corporates, MNC's and overseas where the understanding of foreign languages are must at some places? I am sure you might have started thinking all the way about learning foreign language courses now. That's a great idea though if you are planning to make a career in this field.
As we all know, perhaps, a foreign language could be a game changer and boost your career like anything. There is a rising demand to learn French, German and Spanish languages and benefits are countless. A good pay scale, repute, recognition in top industries, huge career opportunities and a way to hold many more!
Better Career Prospect by Learning a Foreign Language
To learn German, to learn Spanish and have an idea about the benefits of French language learning, this guide can help you decide which languages could help in making a bright career.
Benefits of French Language
Learning the French language in India is an asset in top industries and sector that require foreign languages as must criteria to meet. French language learning offers plentiful rewards, not necessarily in gaining language proficiency because it is interesting but learning a new language in the age of globalization, could benefit in terms of career prospects.
French as a freelance translator & commentator in Foreign Embassies
French experts in travel, tourism, leisure, and hospitality industry, export and import sector for communicating with foreigners
Opportunity as a French teacher, lecturer in educational institutes
A French corporate trainer in international business and retail sectors
Benefits of German Language
There is always a demand arising for bridging the communication gap that lies due to the barriers of language inefficiency. Certainly, the world is becoming universal in real sense and the demand for multi-lingual experts is increasing like anything. Unlike French, there are immense benefits for people who have done a German language course. Because English speaking is very common everywhere, but along with English, top industrialist sectors and private firms require people who are well-versed with the German language with huge career opportunities as:
Lucrative remuneration for professionals having German language proficiency
German language translator for communicating with foreign clienteles
A representative at Foreign embassies for written & verbal foreign communication
Language teacher at German schools and private institutes
Benefits of Spanish Language
There is an increasing career scope to learn Spanish language in India. Since top MNC's established its branches and operating in India are mainly from sectors like KPO, BPO, airlines, tourism, retail, banking, export and many other. Majority of the firms deals with clientele who are Spanish, in that case, there is always a huge demand for the professionals having hands-on this language.
And many more Spanish companies are quickly establishing their roots in India and making it a large and ever-growing market. Be it education, top corporates, MNC's, retail, all sectors are fulfilling the gap hitches lies in the communication. Hence, these establishments are giving people a great and reliable career scope in India with the Spanish language, that of course, increasing business among nations.
It is massively beneficial to learn Spanish and it as a career. You can choose job profiles like:
Spanish writer, translator, and proofreader in newspapers and magazines
Apps and chatbots cannot be replaced with human interaction, hence native language speaker is always required at certain firms
The demand for Spanish language expert is increasing day-by-day for handling foreign dealings and interactions with foreign clientele sitting in Europe or in India
A lot of Spanish teacher jobs, Spanish trainers at schools or private institutes
Spanish experts are required for handling administrative work at Foreign embassies
A decade back, the recognition to foreign languages was not that in demand as comparative these days. It was only an English language that has gained a lot of recognition. But the world is changing and so as demand in several sectors like retail and IT firms, education sector, hospitality industry, top MNC's, banking sector, import and export houses are looking to hire a large number of professionals who are proficient in the foreign language and can work with them as a language expert.
About Meri Padhai
To have a competitive edge in the ever-increasing competitive world, 'meripadhai' helps you to find the best home tutor or institutes who can advance your career through foreign language courses or English speaking courses. The scope of building a successful career post these courses are not less than magic in one's life. Meripadhai' knows how the addition of foreign language could add power to your curriculum vitae, so they put all their efforts to help your interest and dream of learning a foreign language into a reality.
Also Read:-
Which Foreign Language has a good scope in India?