Prime Minister Narendra Modi's favoured project in New Delhi – the Central Vista – has displaced street vendors from the erstwhile Raj Path (now Kranti Marg), a clutch of whom came to protest at Jantar Mantar against the expulsion, and with a desperate plea for reinstatement.
The Central Vista project is the ambitious but controversial redesigning of the iconic Edwin Lutyens' colonial New Delhi Capital inaugurated in 1927. It includes a 'modern' re-doing of the 3-km Rajpath; making a new triangular Parliament building; as well as a new residence and office for the Prime Minister, among other interventions.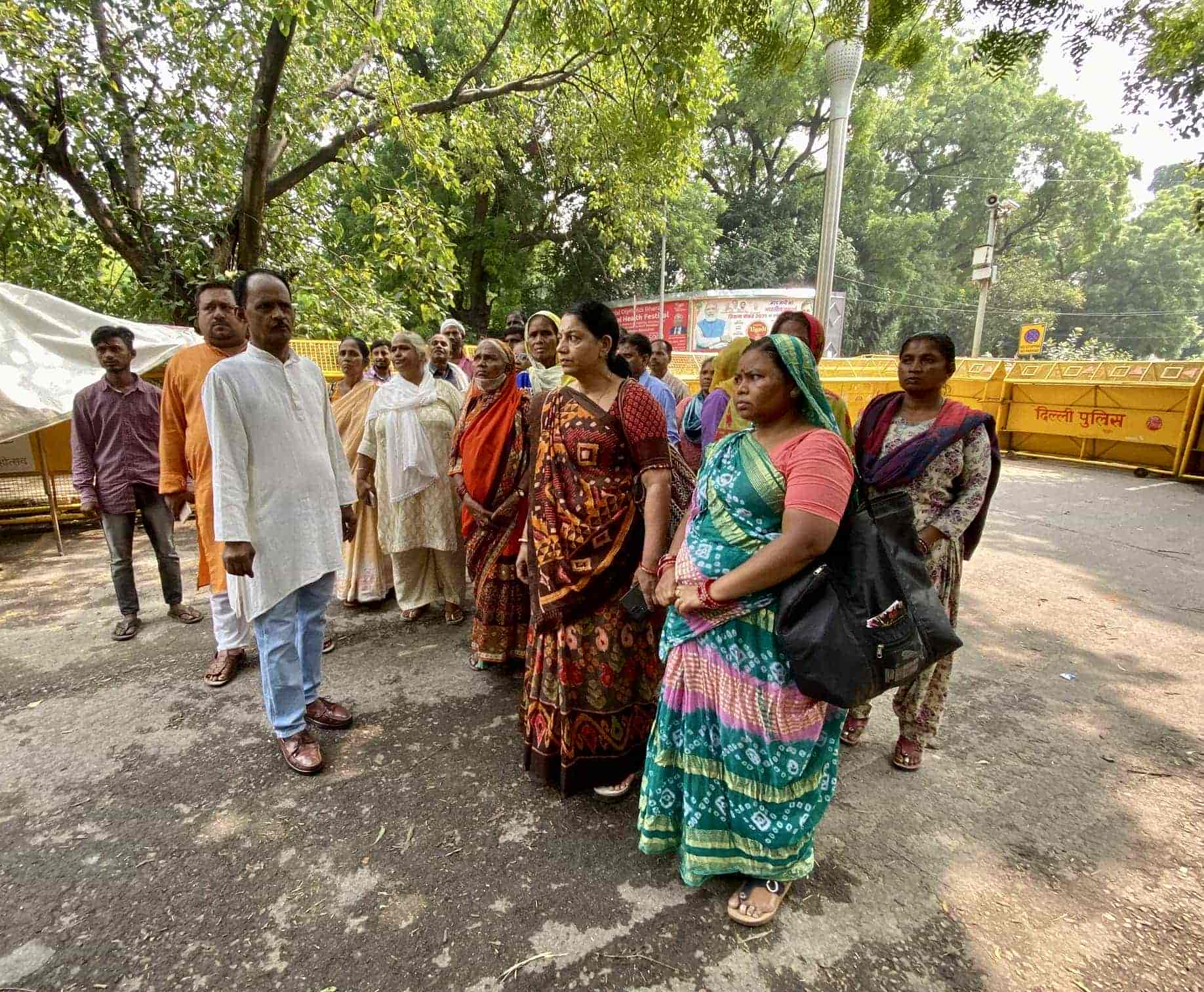 (NASVI Demonstrators)
The project "aims to strengthen governance infrastructure by building new facilities for India's Parliament, an efficient and sustainable Central Secretariat to house all the ministries of the Government of India. .... " informs the Government's website.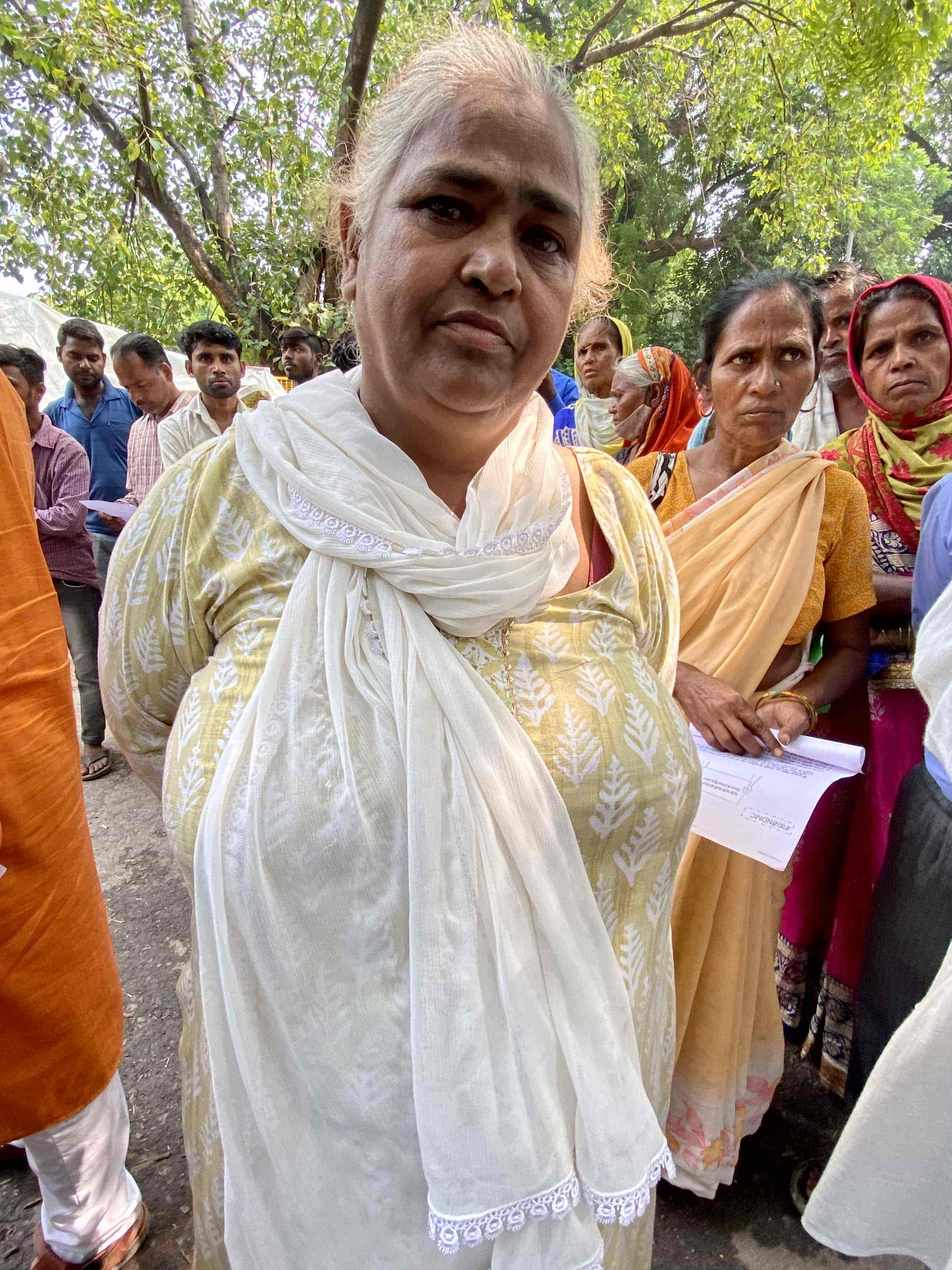 However, while "strengthening and refurbishing" the century-old (and robust!) main road, lawns and buildings, the new constructions have imposed greater restrictions in the open area for the hundreds of Delhi, domestic and foreign tourists who regularly flock here, as well as closed many of the spaces that vendors used to occupy.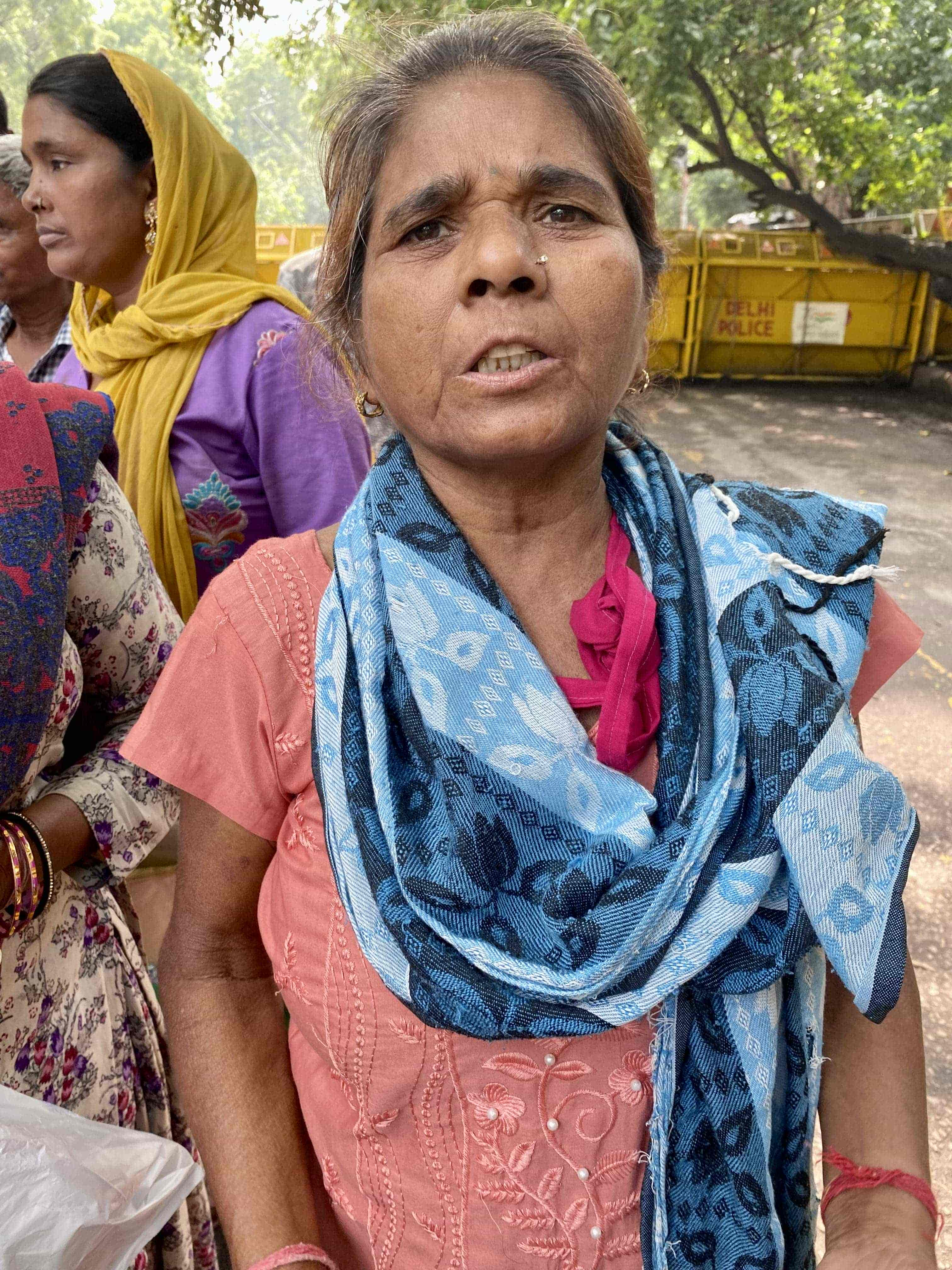 Polio-afflicted Sanjay Kumar did decent business selling patties and burgers in the area to visitors and tourists. The Covid lockdown was crushing enough, but now to be ousted from his work-place of 18 years is a shock. "Where will we go? What can we do?"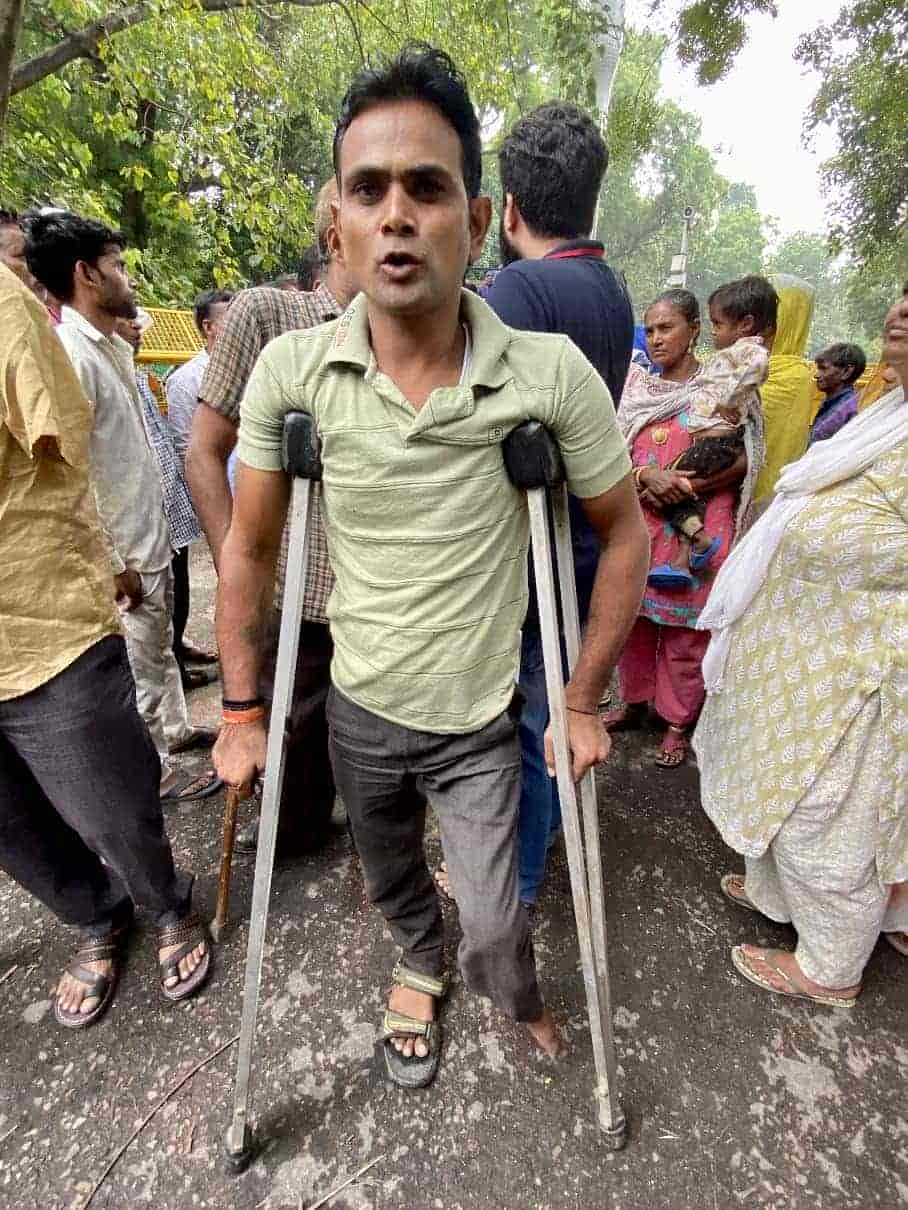 Gurminder Kaur has a similar story. She had been selling water bottles and cold drinks close to the core Amar Jyoti area since 1988. She too was looking forward to brisk pre-Covid business, but is instead hassled by the police and NDMC (New Delhi Municipal Corporation).
Jharna too having spent more than 30 years selling fresh seasonal edibles (like cucumber in summer and corn in winter) through the year finds herself at a loss. "My daughter is ready for marriage, how will we prepare for it?" she laments.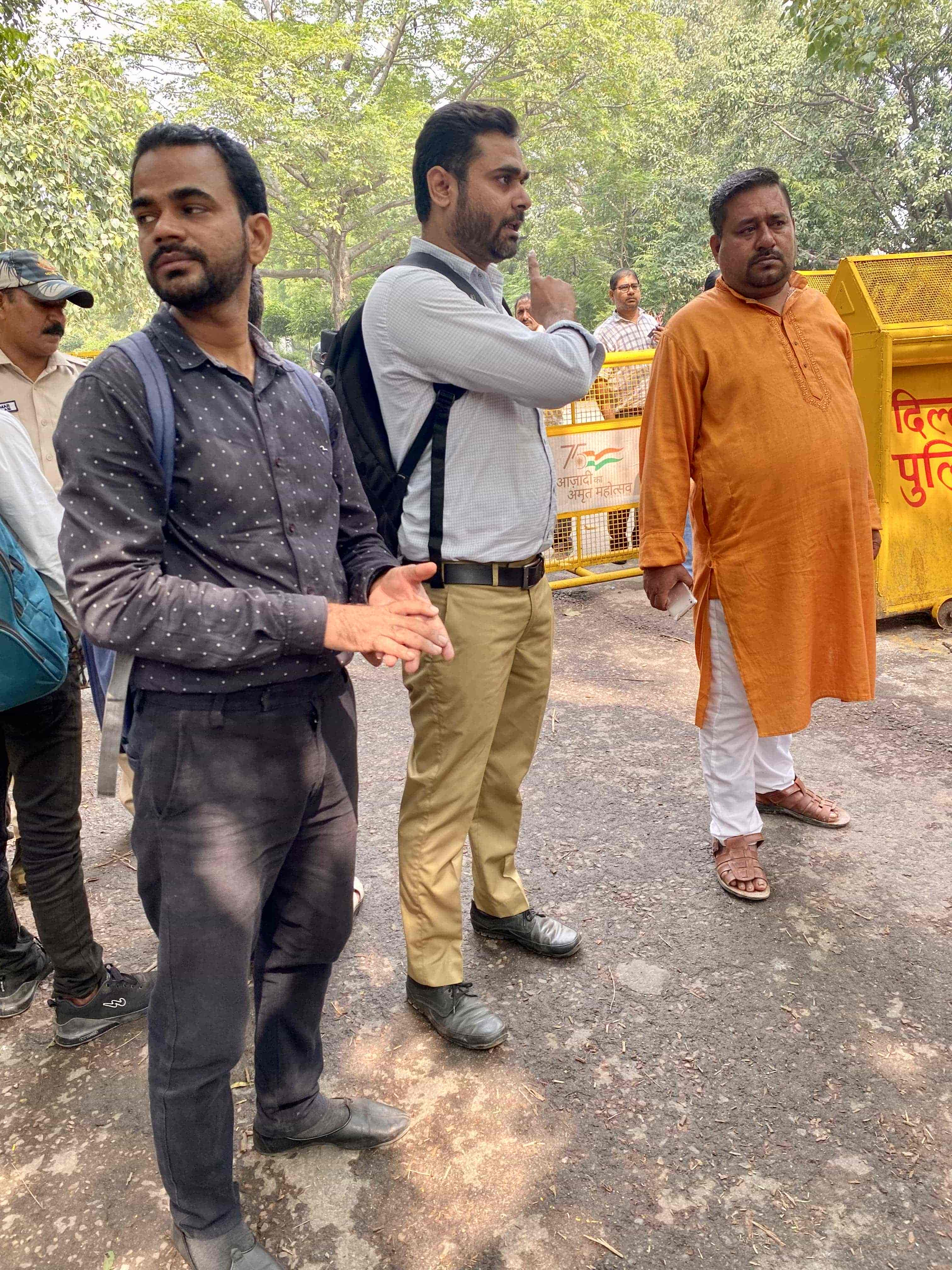 (NASVI Mohammad Abid Khan)
The protest was organised under NASVI (National Association of Street Vendors) represented by Mohammad Abid Khan from the organisation. However, the vendors were denied permission for the protest. But, they are determined to secure the requisite permission and be back next week in greater numbers.
"They can't muffle our voices," Khan asserts.
"If the old Parliament House gave direction to post-independence India, the new building would become a witness to the creation of Aatma Nirbhar Bharat," PM Modi has been quoted as saying about the Central Vista project.
The protesting vendors, who find their livelihoods snatched from them and nowhere to turn, would beg to differ.