Are you looking forward to a boardroom meeting in the upcoming days? If yes, then you must get ready and prepped with not just your PowerPoint presentation but also the right kind of clothing. And clothing encompasses accessories, too and what can be better than sporting Swiss watches to make an impression and crack the much-awaited deal? Well, yes! Swiss watches are a personification of the art of watchmaking as we have seen it evolve over the decades. In dynamic fashion trends, it is quite easy to get swayed away by what is in vogue, for instance, smartwatches, but we seldom realize the value and worth vintage designs like Swiss watches hold.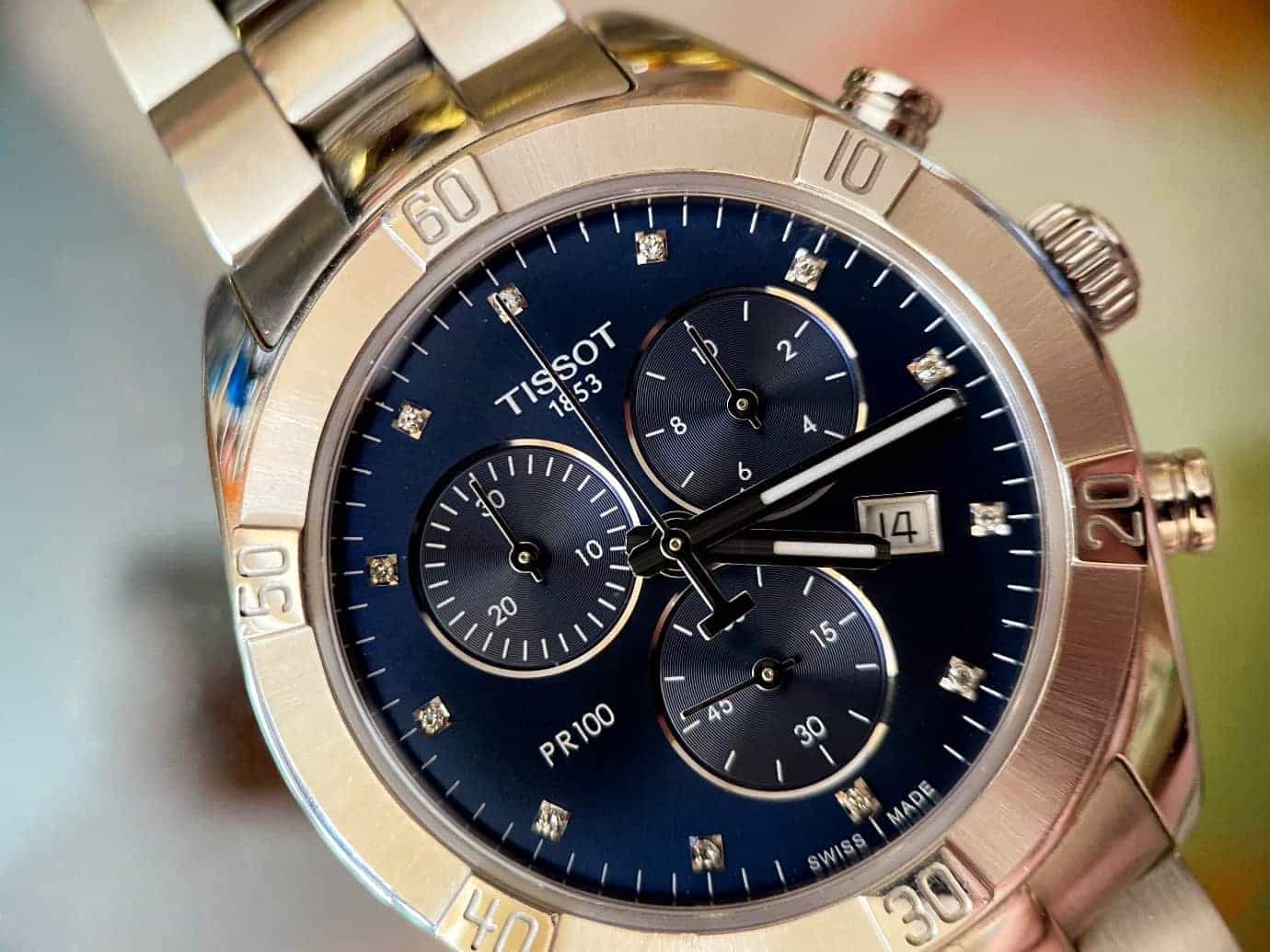 Only a true watch collector can appreciate the intricacies and finesse with which a Swiss watch is made. It is to your advantage to wear one, especially if you have an upcoming board meeting and want to leave the best impression on the members. Elegant Swiss watches are the finest specimen of craftsmanship, and so you must take a look at some of the handpicked selections to save your browsing time -
Grey Dial Black Stainless Steel Strap Watch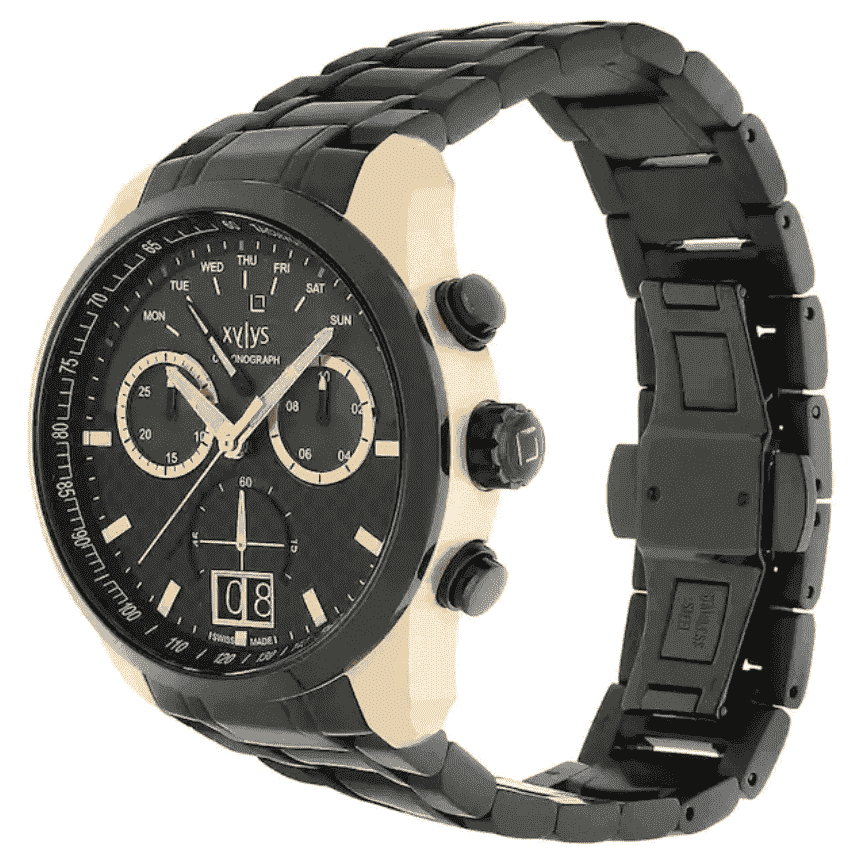 Swiss watches like this belong to the Xylys collection, and they have been crafted with the use of material like carbon fibre, making it an elegant and rich combination. The calibre movement of the chronograph watch ensures time accuracy. The black stainless steel strap of the watch and the black dial meld well into each other and create the masterpiece it is. The Sapphire Crystal glass used in the watch dial is a testimony to the durability of the timepiece.
Meteorite by Xylys - Silver Dial Leather Strap Watch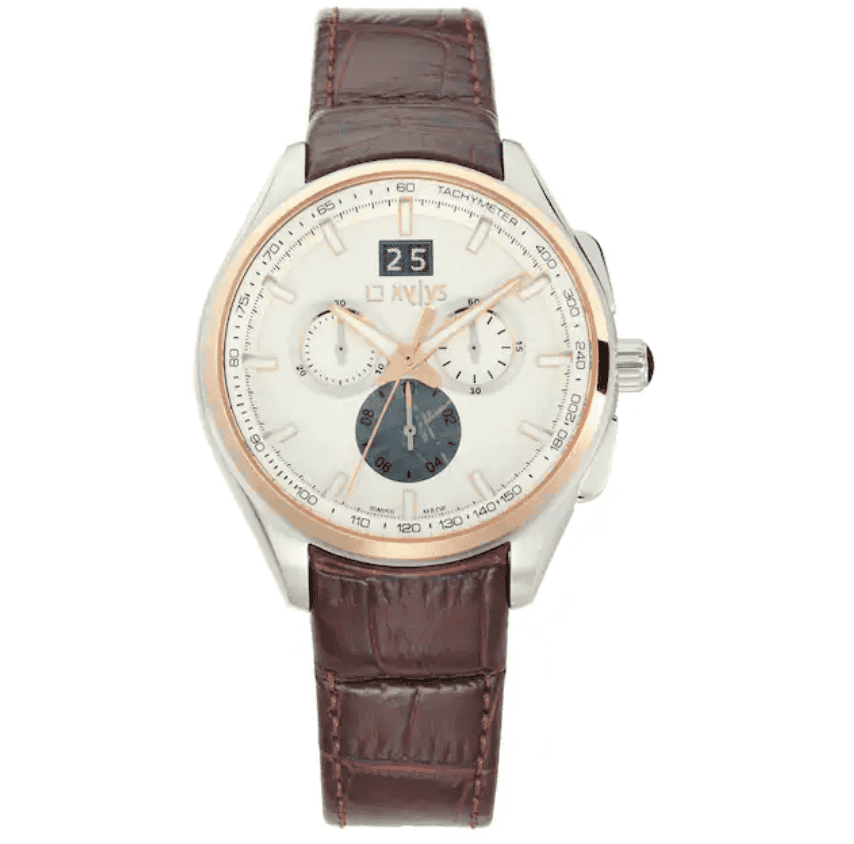 Powered by a Swiss calibre timepiece, this watch is crafted using surgical grade 316 stainless steel, complete with a Sapphire crystal glass atop to ensure extreme durability. Additionally, this Swiss watch features a dial-in-lay constructed from the Muonioalusta Meteorite. The built-in deployment buckle clasping system assures you of your comfort, and the watch's resistance holds up to 5 ATM pressures.
Classic Blue Dial Black Leather Strap Watch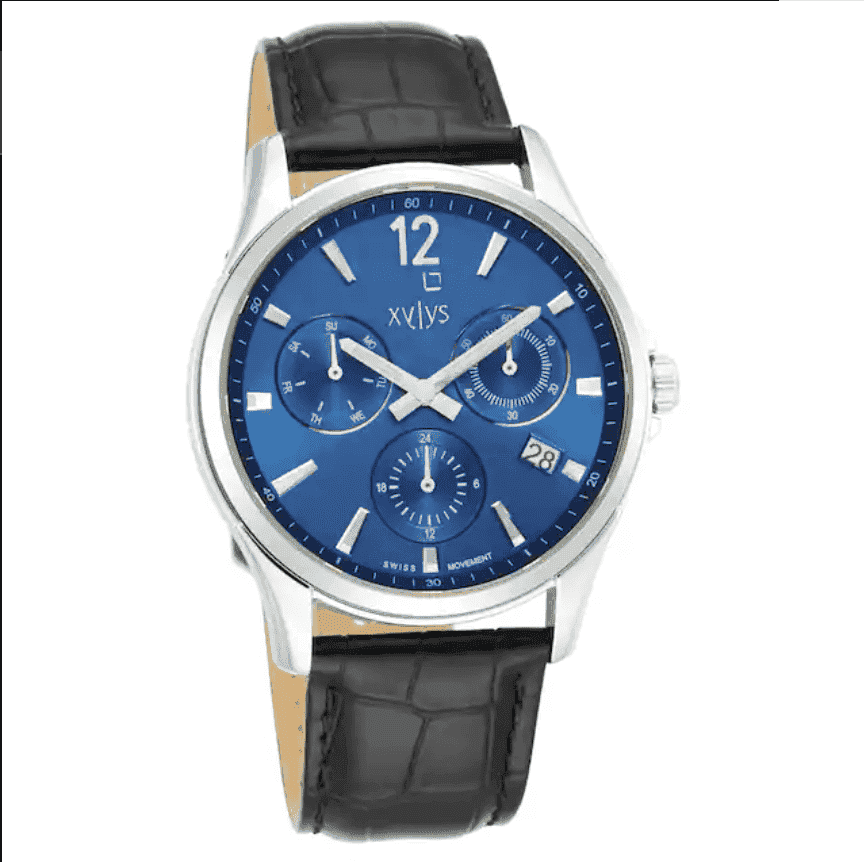 This classic blue dial multifunctional watch stands for function, fashion, and comfort. If you have been seeking a watch upgrade or considered getting a premium one to wear at your workplace, Swiss watches like these are the pick for you. It is an aesthetic timepiece that is sure to make you stand out from the crowd. Of course, high-end timepieces like this elevate your impression and influence how you come across as a person. Whether you have a traditional or casual style, Swiss watches like these meet all your fashion preferences.
Silver White Dial Leather Strap Watch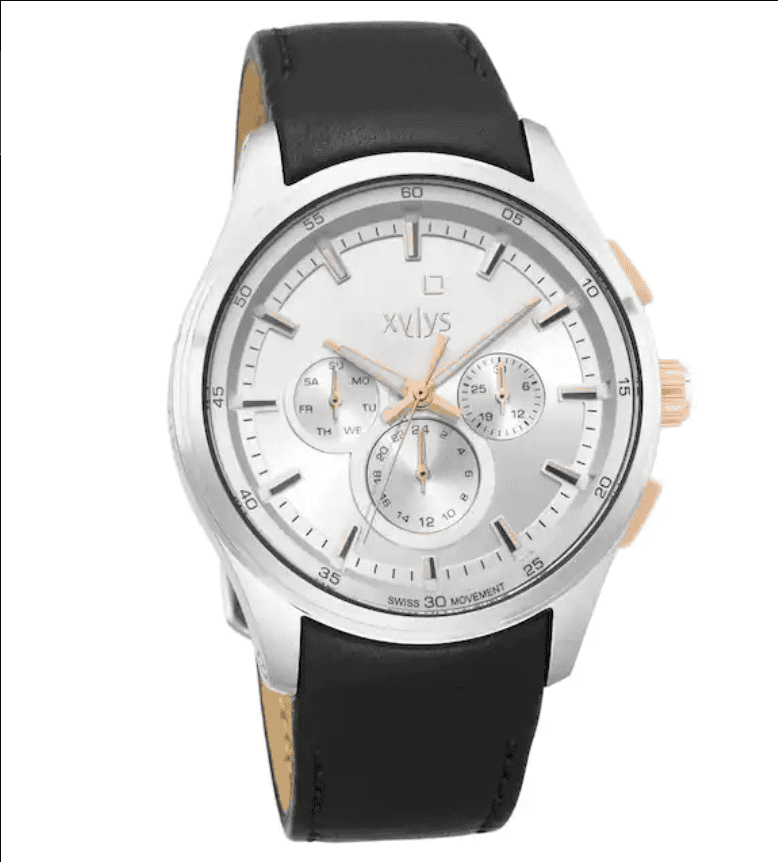 Aesthetically pleasing Swiss watches like this timepiece are ergonomically sound. The exquisite Swiss watches crafted by Xylys are planned to be iconoclastic, ground-breaking, and infused with a sense of meaning and liberty. The Xylys line brags high-end timepieces that come in three collections: Sport, Classic, and Contemporary, with over 100 extraordinary models in each of the collections.
Xylys Swiss watches render a sense of refinement and grace and work as the flawless accompaniment to elevate your office wardrobe. Now that you know what high-end Swiss watches are and why we identify them with so much admiration and style, you should visit renowned brands such as Titan, Fastrack and Sonata. Then, visit the closest store to pick from a broad spectrum of premium Swiss watches. Alternatively, you can shop online if buying a timepiece in a store is troublesome for your busy schedule. Being timepieces that are enclosed in their yore, these Swiss watches are the most pleasing way to integrate style and performance into your daily office ensembles.