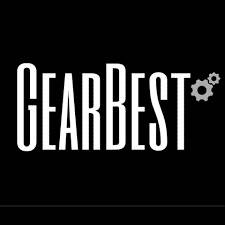 GearBest is an online shopping site just like other e-commerce websites such as Amazon and Flipkart. GearBest serves you with thousands of products in its website which are ready to be sold and shipped at your doorstep. It is a global site and they ship across the world so no matter where you are, you can buy your favorite product from GearBest and get it delivered to your home. The company has 3000 employees and the sales of GearBest reached $1.3 Billion in 2016.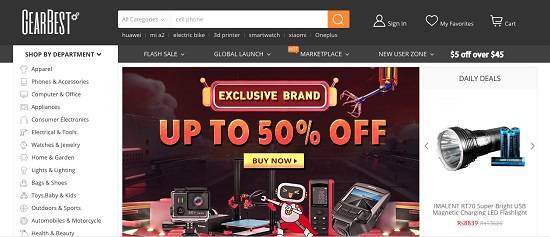 GearBest offers deals on their website which is updated on daily basis. The website ensures that you get your favorite products at the best price and hence it offers deals to its customers so that they get benefitted from them

Moreover, the site has a tab on the extreme left-hand side called "Country Website" which has several languages to choose from. Choose the language which you understand and the site will be in the language chosen and will be easier for you to browse.

GearBest Global access

GearBest as you already know by now is one of the largest online shopping portals in the world. GearBest is located in Shenzhen China. Shenzhen is the biggest manufacturer of electronic products in the world and this is the main reason you find Electronic products at such a cheap rate on the site. GearBest has access to almost every country in the world. They have warehouses setup everywhere and this is the reason they are able to deliver efficiently in every country. Since it delivers globally, the delivery time it usually takes is around 2 to 3 weeks. If you are ok with it, you can order products at amazing prices.

GearBest currently has warehouses in China, USA, Europe, Hong Kong, France, Germany, Australia and Japan and they are planning to set up warehouses in other countries like India, Canada and Italy.

Is GearBest safe to buy?

Now the main question comes if GearBest is a safe website for purchasing or not. The answer is very simple. People who have had bad experiences with GearBest will say that it is not worth shopping while those who had great experiences will recommend the site to others. Every online shopping website in the world has users with good and bad experiences. Based on their experiences, they review the site and GearBest is no different.

Why is GearBest safe and good?

There are millions of people who shop from GearBest every day and they seem quite satisfied with the site. There are many reasons why GearBest is a great website and safe to use as well. Some are listed below

● GearBest offers a great range of products at unbelievable prices
● The products delivered are never defective or altered.
● The products are exactly the same as written or mentioned in the description of the product
● The website ships globally and delivers to almost all the countries in the world and the shipping is usually free.
Why is GearBest unsafe or Bad?


Like all the other online shopping websites, GearBest too has given bad experiences to its users. If you are planning to buy something from GearBest, you must watch the below points carefully.

● Because of the global presence and no offices in any particular country, you never get to know whether the site is legit or not
● The customer care is extremely non-responsive and mostly give repetitive answers to the customers.
● The delivery time is very long. Outside China, GearBest delivers in around 2 to 3 weeks which is a very long time.
● The payment options are very limited. They take payments by PayPal which most of the people do not like. Transferring money from the Bank to the PayPal accounts takes even 3 days at times which is annoying.
● When you have a doubt about the legality of a site, you are always afraid to give your credit card details and same happens with GearBest.

Conclusion

Just like every other e-commerce site, GearBest too has some pros and cons. As far as I have read the review of people across the world, I find GearBest a decent website to shop from. You just need to be a bit conscious while shopping and if you are fine with the delivery and payment system, you are good to go.