Petroleum engineering is an exciting branch of engineering concerned with the activities associated with producing Hydrocarbons that can be either natural gas or crude oil. It focuses on exploring and extracting oil and gas from wells, reservoirs, and other locations. This engineering sector has evolved from mining engineering. It has developed with the world's changing energy needs, like the motorcars or vehicles we use for our convenience need petroleum to run. If you aspire to enter the fast-growing field, you will need a suitable degree, like a B.Tech. Petroleum Engineering.

Society has discovered alternative energy sources through petroleum engineerings, such as tar sands and heavy oils. This engineering field is closely connected to many other engineering fields and geology. The B.Tech. programme in petroleum engineering is a four-year undergraduate course that focuses on natural gas exploration, production, and processing. It is one of the most sought-after engineering specialisations. Moreover, the rising demand for petroleum products and expanding petroleum resources have exponentially increased the need for qualified and skilled petroleum engineers.
In this blog boost, we will discuss the top five skills required for a petroleum engineering student. Let's get started.
Technical Skills
A petroleum engineering student and professional must have technical skills. The main focus on technical skills and education is to make the students technically fit to become an integral part of the industry. Students with competency to develop their technical skills during the B.Tech course can build a strong base on which they can stand for the rest of their careers.
Analytics, Reasoning, and Problem-Solving Skills
Analytical, reasoning and problem-solving skills are the core competency of a petroleum engineering student. These skills demonstrate the student's ability to apply logic efficiently and find patterns and ideal solutions. A petroleum engineering student with these skills is empowered to crack any job in the petroleum engineering field.
Petroleum engineers have to assess intricate plans for drilling processes constantly. This involves extensive analysis of various conditions to make the right decision. Thus, they must have analytical skills and the ability to anticipate potential complications before starting the process.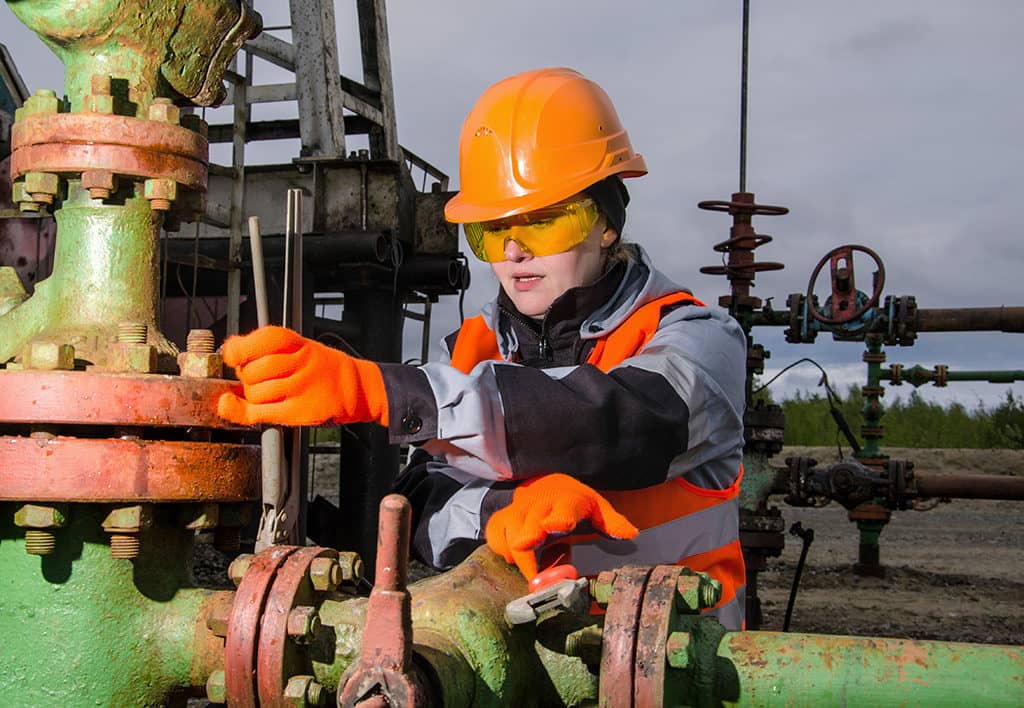 Interpersonal Skills
As a petroleum engineering student, you must have interpersonal skills, as these are skills that we use daily to communicate and interact with people in a group or individually. It is the behaviour and tactics a professional will use to interact in a professional setting. Some of the vital interpersonal skills are communication skills, critical thinking ability, leadership skills, ability to work under pressure, strong analytical and mathematics skills, industry skills, presentation skills, etc.
Creativity
There are multiple methods to extract oil and gas, and it depends upon the engineer's creativity to assess the environment and apply suitable methods. Moreover, every drilling site will have issues that are to be overcome. Thus in such situations, the creativity of a petroleum engineer will decide upon the solution to be applied in the given case.
Teamwork
Petroleum engineers work with engineers of other domains, construction or manufacturing employees, and project managers. Thus they must have the ability to work with a small or large team efficiently. Since the job of a petroleum engineer can overlap with other disciplines, such as geology, civil engineering, and chemical engineering, the ability to collaborate and communicate with other teams is sought-after in this profession.
If you are skeptical about choosing an engineering discipline, you can look for a petroleum engineering specialisation that offers a promising future in the fast-growing industries of the 21st century.