If you are interested in building a web design, which is going to be appreciated by people, it is time that you gain knowledge about ideal web designing trends. The trends in web design are changing rapidly and the development in technologies is also responsible for having an impact on everything that is considered to be perfect as well as imperfect when creating a particular website. Therefore, it is necessary for each and every designer to understand the changes. If you look back at any previous design trend, you will understand that a few trends are continuous and cyclical. This is something that ensures that the popularity of these particular trends is not going to decrease anytime soon. Also, an UI UX Certification could be an added advantage in this field.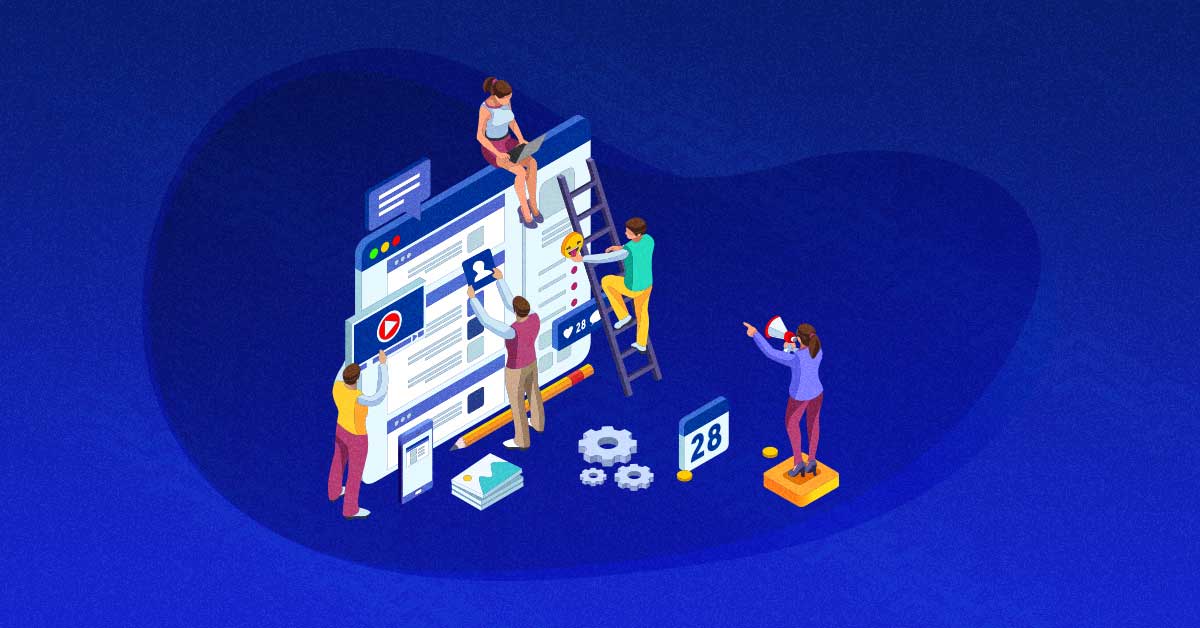 Given below is a list of the web design trends that you should definitely have knowledge about.
Mobile-first
Google was responsible for rolling out mobile-first indexing in the year 2018, which was based primarily on prioritizing content as well as links from the mobile website pages. This initiative is going to be carried over this year as well, which is going to require each and every web designer to prioritize the mobile versions of the websites.
Additionally, search engine optimization is not the most important factor, which is responsible for detecting the priority of web designing. According to 50% of the global traffic is responsible for coming from the mobiles itself. As the user base of mobiles increases, an ideal visual effect and search experience are two important factors, which need to be taken into consideration when planning your website design.
Speed
Any and every user takes 3 seconds for deciding whether they are interested in leaving or staying on any website. Your website design exactly has only that amount of time for convincing a user, why he should stay. More than 50% of the users want their websites to load within 3 seconds or even less time. According to the speed update algorithm, which has been announced by Google in the year 2018, it is important that designers reduce the time taken for a page to load, especially if they are interested in increasing the rank of search engines. Therefore, speed needs to be the second important trend for website designers.
Personalized illustration design
As reported by statistics, the visual effect associated with any illustration is known to work seven times better for a particular user in comparison to ordinary photography. The illustration needs to be applied on the homepage of any website, new guidelines for new users, progress page, etc. Reputed companies are making use of personalized illustrations for conveying the characteristics of a brand, which is making illustration design extremely popular.
As an ideal visual communication form for any modern website, personalized design is considered to be a lot more interesting in comparison to the abstract text. It is responsible for having a heavy impact on people along with more features of brands, which help in conveying a better and deeper concept of a brand. With the help of bold colors as well as unique illustrations, it will be easier for you to leave a great impression on your users.
CSS3 animation
There is no denying the fact that animation has risen to a great extent and the growth has been rapid. Animation is considered to be one of the most powerful web design trends, which is gaining a lot of popularity among users and designers. CSS3 technology is responsible for making web designing even more vivid as well as can be used easily.
Currently, CSS3 animation is completely new, when the user interface is being considered and it is obvious that there is a lot of room for it to develop especially in the case of web design. Therefore, it is even more logical to use CSS3 animation as well as develop it more as the years progress.
Full-screen video background
An ideal way of catching the attention of customers is by creating a website with the help of dynamic video backgrounds. Moving objects are considered to be more attractive as well as appealing for users. In comparison to still and text images, a short video is considered to be a better way of providing a lot more information, which helps users to get familiar with a particular product or the entire webpage.
Videos also help in increasing the time of the users on a particular page, which is responsible for an ideal conversion rate as well as good for search engine optimization. You can plan an ideal digital strategy in order to ensure that your website stays ahead of the competitors.
Minimalism
You already know that minimalism is a synonym for simplicity. It has been observed that most of the time the first and most important choice for any web designer is embodying the principle of "less is more". If the design elements are few, the website is going to look better.
The modern life of each and every person is becoming fast as well as dynamic and people do not have a lot of time for processing information, and this is what has made redundancy invalid. Good design is responsible for enabling a user to digest relevant information within a really short time. This is achieved by making use of fewer elements. Whether you are using clear typography, contrast, or white design, it is obvious that any website that is well-designed is going to make navigation extremely easy, which will ensure that the experience of the users is good. Well-designed CTAs are responsible for making high-page conversions.
Responsive design
Reading devices like mobiles, televisions, tablets, desktops, and wearable, have been responsible for making designers understand that responsive design is one of the most important trends in web design. Google started highlighting websites, which are mobile responsive, in the year 2010, and since then, mobile is the first and most significant choice for responsive web design. Companies need to update responsive web design for enhancing the experience of each and every mobile user.
Conclusion
It is important that you are well-versed with each and every web design trend. Ensure that you are going through the trends that have been listed above so that you can always stay on top of the page.