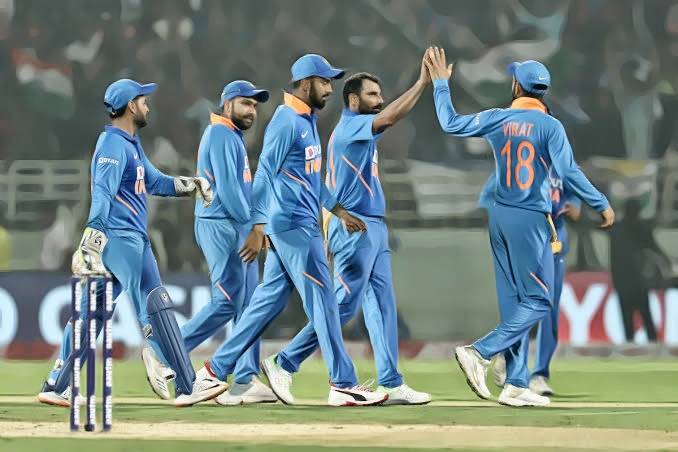 The Men's India National Cricket Team led by Virat Kohli are also called as the Men in Blue is a full member of the International Cricket Council (ICC) with Test, One-Day International (ODI), and T20 status. These group of players are mostly composed by all-rounders that made record in the history of India cricket matches. To learn more about their achievements, here are their 10 achievements that went all over in the cricket news scene:
1. World Cup in 1983
On the 25th of June 1983, India was able to defeat the West Indies by scoring 43 runs and gained the title as the 2nd Champion of the ODI cricket series. With this victory, Mohinder Amarnaths became the Man of the Match.
2. Benson & Hedges Cup in 1985
India defeats Pakistan by 8 wickets during the Benson & Hedges World Championship at MCG, Australia.
3. Coca-Cola Cup Sharjah in 1998
India defeated Australia by gaining 6 wickets during the finals.
4. Won the Border Gavaskar Trophy in 2001
It is one of the Australia vs India cricket matches where the Men in Blue was able to defeat the Aussies by scoring 376 runs. Laxman scored 281 runs, Dravid with 180 runs, and Harbhajan Singhs wicket fest including a hat trick.
5. Joint Winner of ICC Champions Trophy in 2002
After two days of one innings play and second session in the rain, the trophy was shared between Sri Lanka's Sanath Jayasuriya and India's Sourav Gangluy
6. Won Natwest Trophy in 2002
India was able to defeat England at Lords by 2 wickets victory. Sourav Ganguly, India's captain took his shirt off flying it over his head in revenge against Andrew Flintoffs of England when he went topless around the Wankhede Stadium in a previous match.
7. ICC World T20 match-series in 2007
India beats Pakistan by scoring 5 runs at Johannesburg in South Africa. This match also holds the biggest record in the history of India cricket matches where Yuvraj Singh was able to hit 6 sixes in an over and scoring 50 with just 12 balls.
9. Wins Asia Cup 5 times
India was all over the cricket news scene by winning Asia Cup 5 out of 10 times (1984, 1988,1990-91, 1995, and 2010).