Having a diverse variety of culture and civilizations in one place is mesmerizing. India has been known not just for its rapid growth but how India originated and how fascinating it is. A belief, customs, traditions, values and all social norms are what create the actual Indian culture. Indian culture differs from place to place. A country that has given life to many religions, languages, dances, food, dresses etc.
It has been categorised as a collaboration of different types of cultures at one place that has been influenced by the history of different regions.
As a developing country, India has found more friends and tie-ups in recent times. One of the strongest shoulders which have India's back since Trump and now taken over by Joe Biden, the new President is America. The impact of Indian culture on American people and vice versa has made the relationship between both stronger. Being a developing country, India has to face a lot of problems and many countries often come ahead for help. India and the United States of America have been into business which is profitable to both the countries in their personal ways.
Presidential elections held in November 2020 gave the American people and other countries hope for better results. Joe Biden was elected as one of the candidates and was the strongest against Donald Trump. Joe Biden won the elections and was declared the next President of the United States of America. At the time when Donald Trump was serving his country, the deals of businesses between the countries were restricted to certain areas. But under Joe Biden's rule, there were several policy changes.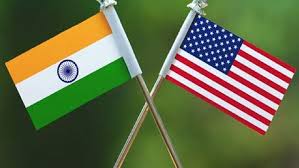 The trade changes that took place between India and America are as follows:
Joe Biden was confident about the India-Us relations and stated that their partnership is natural. Their planned partnership and priorities necessitate the current pandemic, any climatic changes, and their collaboration in the Indo-Pacific region. Both economies have decided to look after the help in lieu of help defence and others etc.
BASIC EXCHANGE AND COOPERATION AGREEMENT FOR GEO-SPATIAL COOPERATION (BECA)
BECA has been signed between both the countries and has all major fundamental agreements to strengthen the defence bonds. These agreements will double the ties between the two nations to the next stage. Joe Biden wants to replace Russia as the major army weapons supplying country to India with themselves. Arms sales have been an important element of the US foreign policy and so they wish to take that a step further with their tie-ups with its defence companies.
Even after some of these differences, economic relations between India and the USA have improved. India has been known for the highest rate of exports to the United States of America. India exports 16% of goods and 50% of BPO services. In 2019, India was the biggest exporter of goods and services to the United States of America.
CONCLUSION
The natural relationship which India and the United States of America have is stronger since Joe Biden was elected as the President of the USA. New technologies and techniques have been categorised and shared between the two nations to develop their economy simultaneously. Under Joe Biden's rule, India has been an additional advantage, as America is planning strategies to replace Russia as the supplier of army weapons to Indian it has been benefiting its sales and export with the companies America has tie-ups for the production of army weapons. This new tie-up between India USA has been benefiting both countries simultaneously. India has always been natural and has shared a unique relationship with all the presidents that have been elected in the past.