Moved into an older house and not sure where to start? Luckily for you, there are actually a lot of improvements that you can make to fix this. No one wants to live in an old, run down-home. There's a wide range of tips and tricks that you could take into consideration when you are thinking about ways to make an old home look new. Some may be easier than others, but all are very useful. Today we have listed some of the best upgrades to make that old home of your look brand spanking new! If you trust the process and be patient, you'll be satisfied and content with the way your home looks in no time. Let's jump right into it!
Do some painting
This is probably one of the most obvious ways to make an old home look new. The difference in a home after a fresh coat of paint can be like night and day. Painting can be a very long, boring, tiring task. Despite this, it can be very rewarding when you finish and will be 100% worth it. It may be worth asking a friend to come over to lend you a hand, we recommend that you put some music on while you are painting to make things a little easier. It's also a good idea to not just paint the interior of your home, but also focus on your curb appeal. Painting your fence or your door could make a massive difference, there's not much point in aiming all of your attention toward the interior of your home and not showing any love to the exterior. Doing some painting is without a doubt one of the most effective ways to make an old home look new. You can visit this website for perfect fence design ideas and if you are considering a new fence installation project.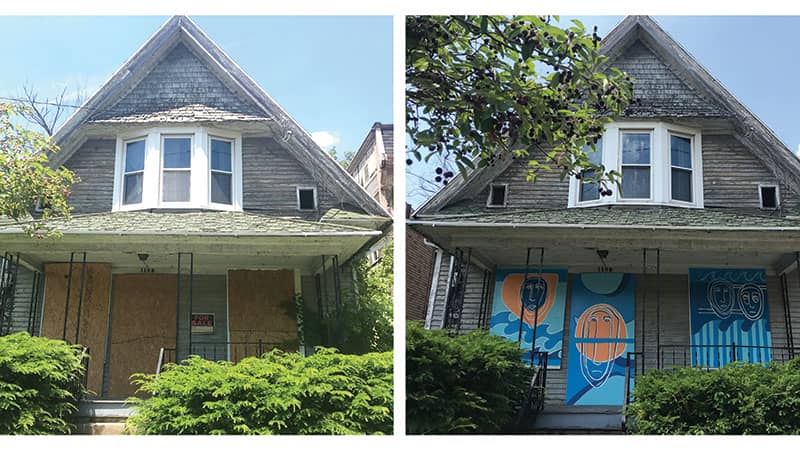 Clean out the gutters
The gutters are an important factor to focus on that many people tend to forget about. When your gutters sag and get clogged up with debris a lot of problems can happen. When you are thinking about ways to make an old home look new then this is a good place to turn your attention to considering there are multiple reasons to keep on top of gutter cleanliness. For example, not only can things such as moss and grass hanging out of your gutters look nasty and have a negative impact on aesthetics, but it can also cause roof rot and foundation damage. Things can get serious when your gutters block which is why it's always best to have them cleaned twice a year at the very least. It probably also worth talking about the dangers of attempting to climb up and clean them out yourself. It's most definitely worth your while to hire a professional to clean your gutters for you so that you can make sure that the job is being done both correctly and safely. Please don't hesitate to click here for gutter cleaning services.
Get some new carpets or floorboards
If the house you have moved into is old then there's no doubt that the carpets or floorboards will be heavily run down and worn out. The chances are that a lot of dirt and grime has been building up over the years so it's best to get it replaced. This can bring a massive difference to your home. It's especially important if the carpet has an ugly design or colour, take the time to consider each and every new carpet so that you can make sure that you can be as content with your new home as possible. Getting some new carpets or floorboards is one of the most brilliant ways to make an old home look new.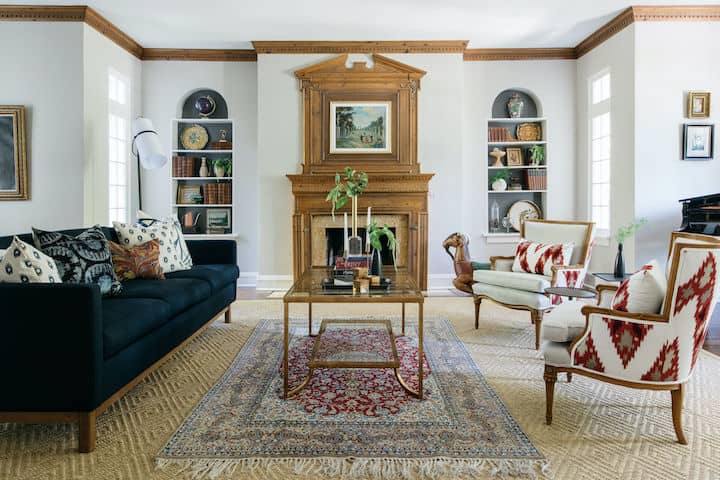 Get some modern furniture
If your new home came with a lot of old furniture in it, then it's probably best to get rid of it all. There are countless different styles you could go with, take your time to choose. If you have a decent budget, you can really have fun with your interior design and make it really personal to you. We would recommend getting some multipurpose furniture as this is a fantastic way to save space. This will make the room feel a whole lot more open, and the house as a whole will look more welcoming. An example of some multipurpose furniture that you could possibly include in your new home would be a mirrored closet or a sofa bed. The furniture and decoration of a home can definitely make or break it so it's best to do your research before you spend a lot of money. Measure all of the furniture that you plan on buying so that you can be sure that it will fit into rooms nicely.