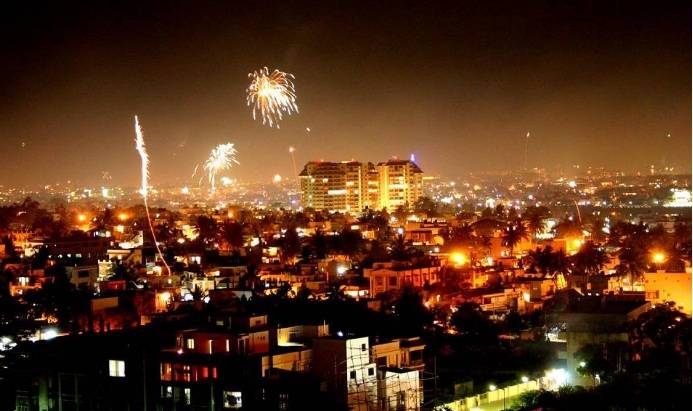 Bangalore is the Capital city of Karnataka .it is known as silicon city, Garden city, and it is famous for Tech Parks and nightlife.Bangalore Official language is kannada However, Most of the bangalore people will be able to speak English and Hindi. Bangalore enjoys a relatively mild climate year round.
What are the things to do in Bangalore?
Bangalore is the place where everyone loves to enjoy and stay with freedom and I am sure Plenty of things to do in Bangalore in weekdays and weekends within your budget and some of the attraction places are.


1.Cubbon Park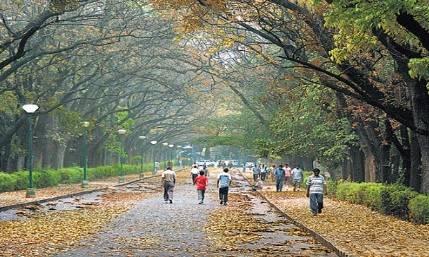 Cubbon Park in the city of Bangalore is a major sightseeing attraction rich in green foliage.Cubbon Park named by the Lord Cubbon.And it is the ideal place for nature lovers and who are seeking for a calm atmosphere. The park was called "Meade's Park" and later came to be known as the Cubbon Park.is is great to have a such a beautiful park in the center of Bangalore.
2.MG Road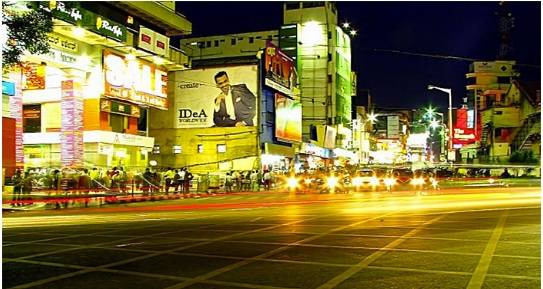 It is One of the Busiest Road In Bangalore and it is the perfect destination for shopping Adventure.MG Road (Mahatma Gandhi Road) is famous for Restaurants,Cafes,Pubs,
and many other things.Take a stroll on the street and enjoy the bright atmosphere at MG Road. If you are looking for Bangalore Rental bikes , you can hire with us anytime 24/7. We are available all over the city and you can get your choice of a bike at any place near to your location.
3.Chat Street V.V.Puram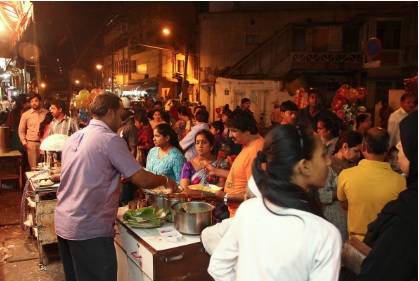 VV Street Located in Basavanagudi Bangalore the street has around 20 food stalls. It is the Perfect destination for Foodie People and you can find the variety of foods From Sound Indian dishes North Indian with their famous Dishes
4.Chitrakala Parishat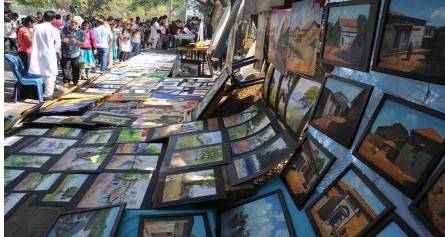 Karnataka Chitrakala Parishat is the place contains paintings, sculptures and folk art.and it has 18 galleries. The art festival will be held near Kumara Krupa Road will artwork,Sculpture Work, Multimedia Painting and many handcrafted Beautiful paintings.The sides of the street will be covered with art of all shapes, sizes, mediums and themes and copies of popular art pieces too. You can have look at chitrakala parishat for wonderful paintings.
5.Planetarium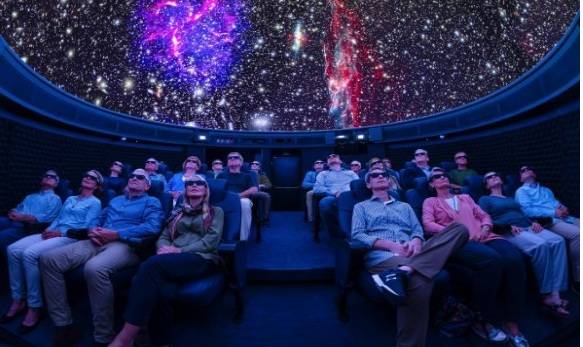 Jawaharlal Nehru Planetarium in Bangalore is a popular attraction place in bangalore and it is handling by Bangalore association for science education planetarium provides the knowledge about our planets science evolution and origin of human beings to space .and it is one five planetariums in India but primarily provide the presenting educational and entertaining shows about astronomy and the night sky …
People around the city will visit this place not only bengalureans many tourist people will visit this place and get knowledge about the planet mainly the school institutions will bring their students for the excursion purpose so that the students will easily know about the planets and other science related things.


6.Nandi Hills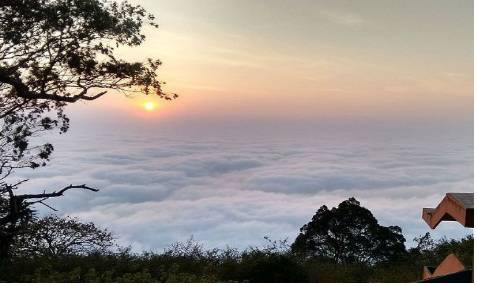 Nandi Hills is one of the adventures Hill stations near Bangalore its one of the best hill station for sunrise you can visit through weekdays and weekends for this hills. you find many places around this hills like bhoganandishwara temple,skandagiri trekking and adventures things, and many restaurants you can find around Nandi hills so plan for the perfect weekend for Nandi hills and enjoy the ride with the wheelstreet .
7. Koramangala and Indiranagar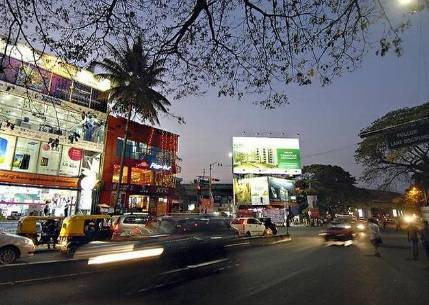 Koramangala and Indiranagar these two areas are famous for pubs, Restaurants, IT Parks and may young tech workers are staying in this area and many colleges also situated so one must visit these areas and glance on it.
Bangalore has seen dramatic growth and progression in terms of culture, economy and living over the last decade. The city has the headquarters of many companies, chilling and dining scenes. But it is coupled with the congestion of pollution and traffic on a day-to-day basis. Beat the traffics with Bike rental service in Bangalore. There are options for you to take Bikes for rent in Bangalore throughout the city. Wheelstreet is the most pocket-friendly, reliable, convenient and the Best Cheap Bike Rental in Bangalore. Flexibility is the foremost feature of us. If you are looking for Bangalore Rental bikes, you can hire with us anytime 24/7. We are available all over the city and you can get your choice of a bike at any place near to your location.