The recently released Film of the south Indian superstar Prabhas is a romantic drama film. It is directed by Radha Krishna Kumar. It is the second film of Prabhas after the huge success of Bahubali.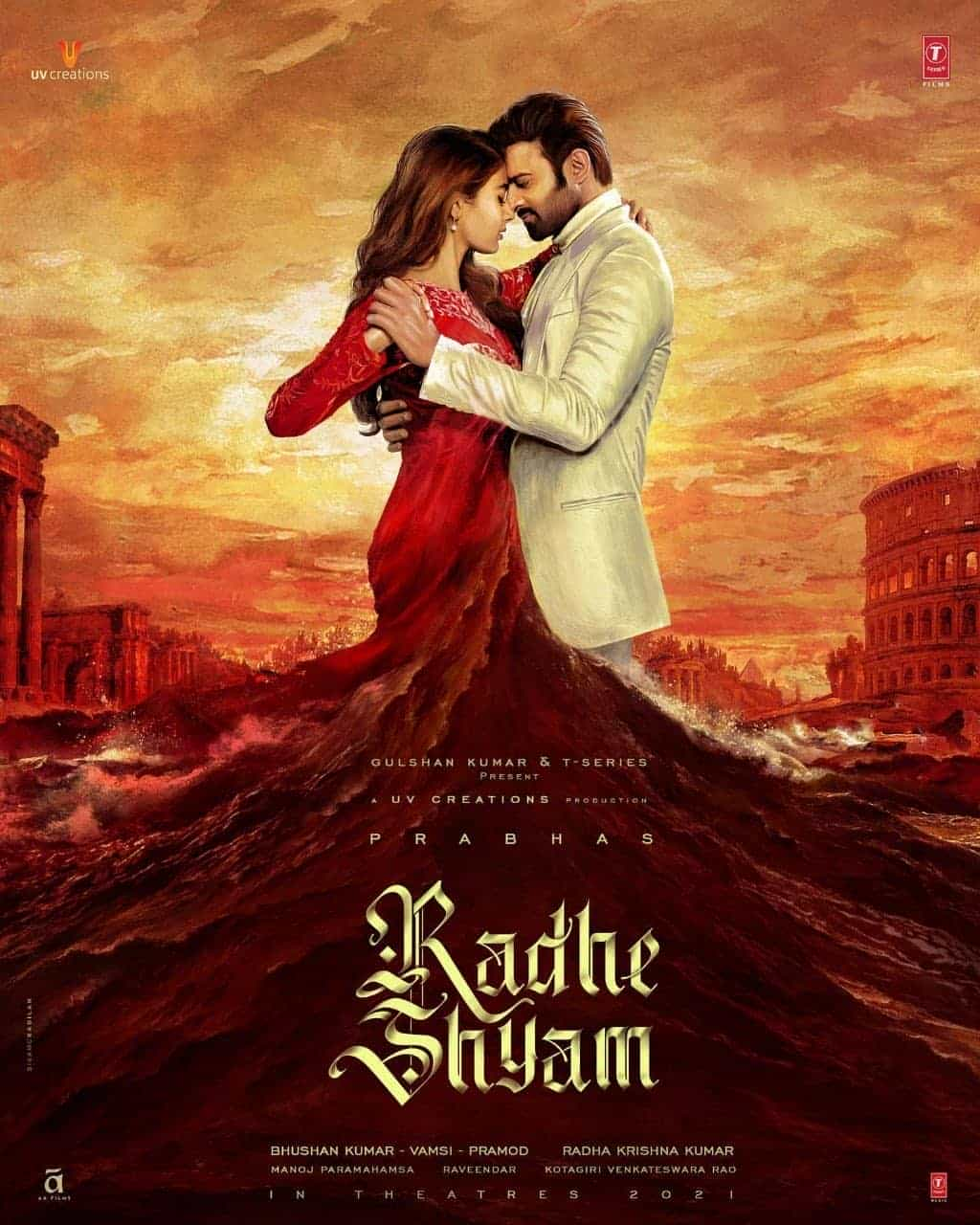 Pooja Hedge is cast opposite him. It is not only shot in Telugu but also in the Hindi language. The film is made under the production of UV creations and T - Series. The film got released on 11 th March. It shows the story of Vikramaditya, a palmist, set in the 1970s, who is stuck between destiny and his love. The music is being scored by S. Thaman and the songs in the Telugu version are by Justin Prabhakaran and in Hindi, Amaal Mallik, Mithoon, and Manan Bhardwaj. The cinematography is handled by Manoj Paramaha and editing is done by Kotagiri Venkateshwara Rao. The major part of the shooting is done in Hyderabad then some of it in Italy and Georgia.
The film was scheduled to release on 30 July 2021 but because of the pandemic situation in India, it was delayed over and over again and finally got released on 11 th March 2022.
The film has received a mixed reaction. It has positive remarks from critics for the performance and visuals but got weak reviews for the narrative and unreal screenplay. The Hans India has a rating of 3.5 / 5 and The News Minute gave the film a rating of ⅗. And Rachana Dubey of The Times of India gave the film a rating of 2.5/5. Janani K of India Today gave the film a rating of 2.5/5 and a reviewer from Pinkvilla gave the film a rating of 2.5/5.