There are numerous places that you can pick up to go for your holiday, but it takes time and efforts to find one that will suit you the best. With the holiday season already set for this year, it is imperative that you determine where to spend your holidays in India. Here are some suggestions on where you can spend your holidays in India this year so as not to be left out during the excitement of the 2022!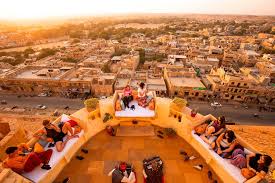 Jaisalmer: Awaken Your Soul.
A visit to Jaisalmer might be one of the most rewarding ones ever because there is so much history here. The city is an incredibly spiritual place, which is evident by its architecture and breathtaking surroundings. There are many things that you can do in Jaisalmer, but one of the most popular activities is to go camel riding. It might be a bit tiring, but it is worth it especially for its incredible views.
As you can see, Jaisalmer is one of the best places to go for your holidays in India because of all the amazing things that you can do here. So what are you waiting for? Pack up now and go to Jaisalmer so as not to miss out on the fun!
However, there are also several disadvantages of visiting this place if you're with kids (and these include animal excrement on the streets; hazards like electric wires hanging around; begging people; etc.).
Sangla Valley: A Perfect Escape.
If you are thinking of visiting a place with colorful, charming surroundings and peaceful ambiance, then this is the place for you! The valley is also one of the most popular places in India because you can go trekking around, enjoy horseback riding or sightseeing.
Whether you want to go during the daytime or at nighttime (to watch the stars), Sangla valley is an excellent pick for your holidays in India. So don't wait! Pack up now and head over to this fascinating place now!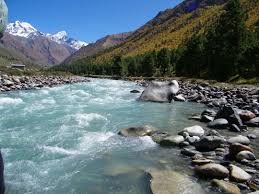 Munnar: A Favorite Among Indians And Foreigners Alike.
The town is also very popular because of its cool climate and the way it has left its mark in the history of the country. It has a lot to offer to visitors, including sightseeing, trekking, waterfalls and many others. The best part about this place is that you can visit it all year round because there is no real season here!
The best way to enjoy your holidays in India at Munnar is by hiking through the woods and visiting fresh water streams.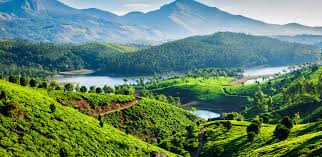 Those are some of the best holiday destinations for you during 2022.