In every step of life, you should always take decision keeping the future in mind and it is same in case of studies also. When you are pursuing a course, you should also have a proper knowledge about it and also you should know about it's future.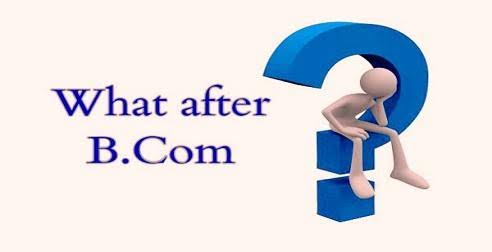 If you are a commerce student and are doing B. Com, then you must have some plan on you head you will execute after completing B.Com. If you are expecting highest salary after your bachelor's degree then you are wrong. You must do higher studies to achieve your goal. So, here are some list of career options that you can pursue after B. Com:
Master of Commerce (M. Com)-

This is the most preferred option for B. Com students. This is the postgraduate course done after B. Com. Duration of the course is 2 years and subjects like banking, finance, business management are in the course. After completion of the course, you can apply for posts like Accountant executive, Accountant, Finance Manager in companies etc.

Chartered Accountancy-

Its one of the most reputed career options for B. Com students. The competition is very high in this field. You must complete a 3year course and get an internship for at least 2.5 years. Top recruiters are ICICI Bank, McKinsey and Company and many more.

Master of Business Administration (MBA)-

It is also a 2year postgraduate course that can be done after B. Com. To get admission in college for studying MBA, you should clear CAT which is an aptitude test. If you are interested in business you should go for MBA. The posts you will get after MBA are Marketing Manager, Operation Manager.

Banking-

If you are interested in banking sector you can apply for several government exams. But for that you should complete your B. Com from any UGC-DEB approved university.