COIN360 is a cryptocurrency and bitcoin exchange data generator that updates in real-time. Our goal is to convey important market information in a visually appealing manner. COIN360 provides essential tools for staying up to date on the smallest cryptocurrency market moves, whether you are an expert or inexperienced trader, a media outlet, or simply a crypto enthusiast.
COIN360 blends Fintech and IT specialists' deep and comprehensive knowledge. We are constantly improving the platform and ourselves in order to provide you with the best tools for monitoring the cryptocurrency market. We work hard to bring mass adoption closer by illustrating complex concepts in a clear and concise manner.
It's an aggregator and interactive infographic for 3,336 distinct cryptocurrency currencies and tokens. Coin360 also gathers information from 225 exchanges, including the most popular ones.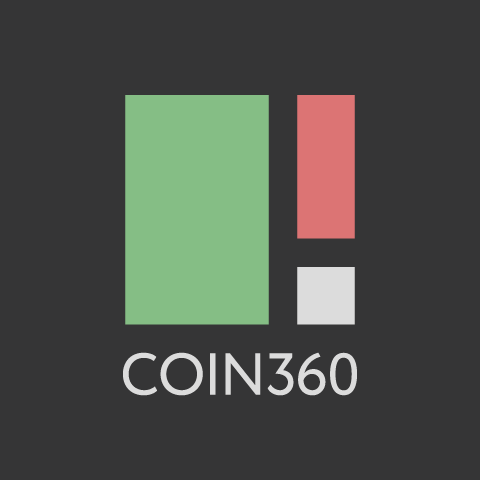 Benefits:
Security and Privacy
Multiple incidents of IoT devices revealing sensitive information on the Internet and being hacked have already been reported. Some of these incidents put people's lives and health in jeopardy. In 2017, the Food and Drug Administration (FDA) issued a recall for 500,000 internet-connected pacemakers that were deemed hackable. In another case, hackers discovered flaws in Jeep vehicles and forced them to make high-speed emergency stops.
Simple Transactions
A simple smartphone app, hardware wallet, or exchange wallet can be used to send and receive a number of cryptocurrencies.
At a Bitcoin ATM, you may buy Bitcoin, Litecoin, and Ethereum, among other cryptocurrencies, with cash. To utilize cryptocurrencies, you do not need to have a bank account. Someone may buy bitcoin with cash at an ATM and then send the money to their phone.
Markets are open 24/ 7
Cryptocurrency exchanges, on the other hand, are open 24 hours a day, 7 days a week. A power outage, internet outage, or centralized exchange outage are some of the only things that could prevent a person from trading cryptocurrency.