Central Vista Project is an ongoing project on Central Vista which is India's main administrative district. The project is for renovating and redeveloping Central Vista which is located near Raisina Hills in New Delhi. During the starting of this project the architects who were hired was Sir Edwin Lutyens and Sir Herbert Baker and they only designed the project. The project was proposed by Ministry of Housing and Urban Affairs. In this project a new building the present Parliament will be constructed and a Rajpath will be constructed between Rashtrapati Bhavan and India Gate. The expense as estimated by engineers in making this project successfully will be about Rs. 13,450 crores.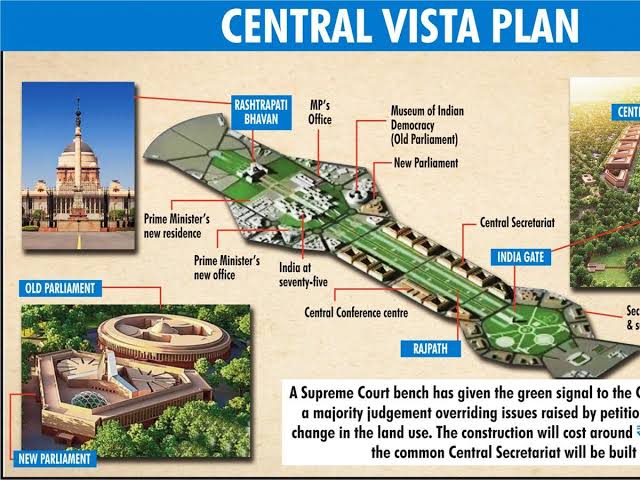 Advantages of Central Vista Project:
A new parliament building will be constructed covering about 64,500 square meters.

There will be larger space compared to Parliament office in case the number of MPs increases.

The new building will have 120 offices for different departments.

Digital display and audio-visual communication facility will also be available.

The facility of biometric system for voting will also be provided in this new building.
Disadvantages of Central Vista Project: