Studying abroad gives you the chance to meet new people, get to know new cultures, try new foods, travel to new places, and pick up a lot of new knowledge along the way.
However, due to high university expenditures, moving to another nation to begin your education can occasionally be a challenging procedure that prevents some students from achieving their ambition.
The good news is that higher education is generally free in many nations around the world, with only administrative costs incurred by students.
1)Germany:
International students frequently choose Germany as their study destination because of the country's free education system. Germany's public institutions do not charge tuition for both domestic and international students. Nevertheless, depending on the institution and the programme, some institutions charge students between €150 and €400 to cover administrative expenses.
In addition, students from nations where a student visa is required must demonstrate that they have a monthly budget for living expenditures of at least €850 or €10,236 annually.
2)Czech Republic:
Another nation that provides free education to foreign students is the Czech Republic, which is frequently referred to as "the heart of Europe." No matter their nationality, all students have access to free higher education at the nation's state universities. However, students must be able to speak the native tongue in order to take advantage of any public university's free tuition policy.
The annual tuition cost for those who choose to pursue an English-language education ranges from €4,000 to €12,000. Data from the Czech Ministry of Education, Youth, and Sports show that there were 50,121 international students in the Czech Republic in 2020, up from 46,351 in 2019.
3)Norway:
Public universities and colleges in Norway do not charge tuition, however there is a minor registration fee that must be paid. On the other hand, tuition costs at private colleges vary depending on the school and the degree.
Despite Norway's high cost of living, it remains one of the top destinations for international students thanks to its free education system. International students get access to a free education because the government funds the nation's public colleges.
Norwegian universities offer free graduate, post-graduate, and doctoral programmes to all students, regardless of country, however the latter must be fluent in Norwegian because of the language's mandatory instruction.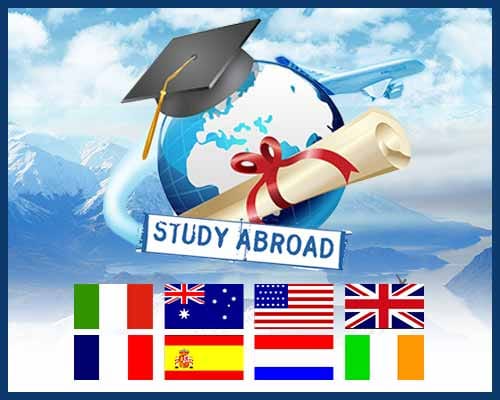 (Source: Google)
4)Finland:
The educational system of Finland is regarded as one of the greatest in the world. Due to government funding, the majority of universities in the nation provide free education.
All programmes in Finland are free for students from EU nations, however non-EU students who want to study in English must pay tuition. Students just need to make sure they have enough money set up to pay for their housing, daily expenses, books, and other costs.
5)Sweden:
With the exception of non-EU students, who must pay to study in Sweden, the majority of Sweden's universities are public, and students from the EU, EEA, and Switzerland are not required to pay tuition fees in order to pursue Bachelor's and Master's degrees.
On the other hand, PhD students are eligible for free education in Sweden regardless of their place of residence, as well as financial support for their research projects.
Sweden's most well-liked universities are:
Swedish University
University of Uppsala
Karolinska Institute