Living a healthy life is everyone dream but it couldn't happen because of the busy schedule of office and work.But it can happen if you do some workout at your home so here are some of tye basic equipment which you can buy for the home workout are as follows:
adjustable dumbbell set.
resistance bands.
jump rope.
exercise mat.
core sliders.
So these are some of the basic equipment you can buy for home workout.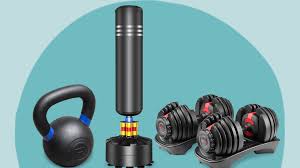 Also read:- What are the benefits of Gym?