If you're expecting to see hour-long noise-filled Primetimes and attack on players' home for losing Hockey Champions Trophy 2018 – as it happens with the Indian cricketers for losing big tournaments – you won't really see that. Because, for once, the majority of the people do not care about hockey in the first place. Cricket enjoys a whole different level of obsession that involves emotion in every corner.
As for hockey, or any other sport for that matter, except for few viewers, no one is really emotionally involved. It's a sad scene but true nonetheless. In fact, in the midst of FIFA World Cup Russia, the majority of people didn't even know Hockey Champions Trophy 2018 was going on in the first place. (Did you?)
Also, have you been following the Indian team throughout the tournament, you would know there's very less to be angry about the players. Over the course, the team performed exceptionally well. In fact, just the last match against Dutch, the team managed a very delightful draw to qualify for the finals against Australia. Also, even when lost in the finals, the players showed heart throughout the match, being in the game all time. The score by Manpreet Singh was magical. The whole match was quite entertaining and fans, regardless who they supported, loved every bit of it. So, honestly, there's very less reason why we should be angry at the team for losing Hockey Champions Trophy 2018. This is the second loss in a row against Australia in the finals of this prestigious tournament; this fact might be slightly upsetting. But overall, a true fan would have nothing but respect for Indian hockey team. They played with heart and consistency—and they did that without getting much of recognition from the country. And besides, silver isn't too bad either, is it?
In short, yes, they lost. But there's NO point of any outrage.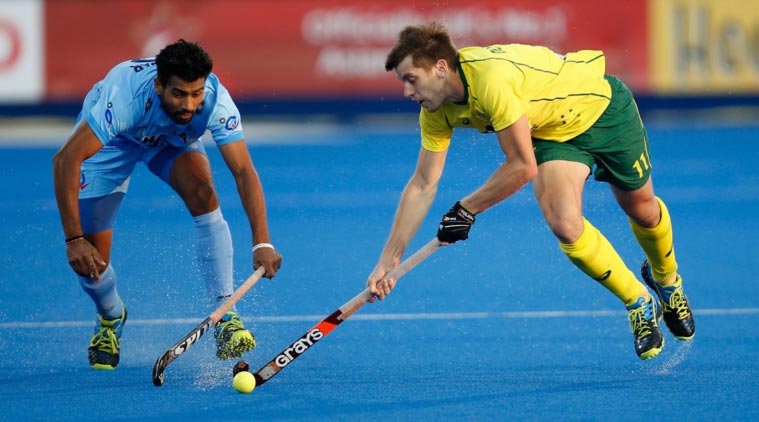 (Courtesy: Indian Express)