Enough has already been said about Dubai that how it is one of the best tourist places in the world and arguably the most beautiful city in UAE. Dubai, along with housing Bhurj Khalifa, Sky-scrapers, malls or public parks, Dubai has many beautiful mosques that only add to its beauty.
The number of mosques in Dubai count up to more than 400, and the best nine are listed below:
1. Al Salam Mosque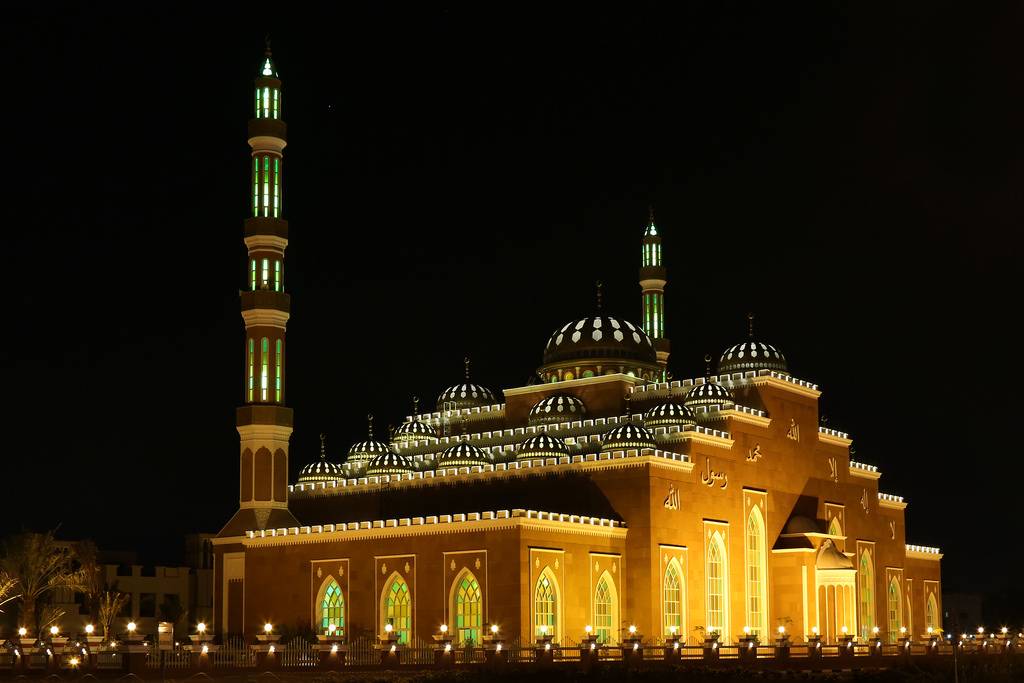 It is the newest mosque in Dubai and was inaugurated in July, 2014.
2. Masjid Al Rahim
Masjid Al Rahim is the only mosque in Dubai Marina, and was built at the request of Sheikh Mansour bin Zayed Al Nahyan of Abu Dhabi, Deputy Prime Minister of the UAE.
3. Khlifa Al Tajer
It is a modern mosque which also aims at an environment friendly functioning. "It has complied with the silver standard of the United States Green Building Council's Leadership in Energy and Environmental Design (Leed) certification."
4. Grand Mosque
It is special because it is quite opposite to a Hindu temple. Initially, this mosque was built as a school to study the Quran. It is a central place of Dubai's religious and cultural aspect.
5. Iranian Mosque
This Shia mosque is built in Persian style, and it is one of my favorites as it has Islamic calligraphy done inside in different colors.
6. Bastakia Mosque
Made in 19th century, this little but beautiful mosque is known for its amazing and photogenic architecture. It is also a must visit mosque as it offers Iftar during Ramadan.
7. Hor Al Anz Mosque
This peaceful mosque is a must visit during Eid as it offers Ramadan service and hence attracts a large number of tourists from all over.
8. Jumeriah Mosque
This mosque is no less than a piece of art. You can't visit this beautiful mosque if you are not a Muslim, unless there's an organized tour.
9. Al Farooq Omar Bin Al Khattab Mosque and Islamic Centre
It was built in 2011, and has the accommodation of around 2,000 worshippers. It's been built in Ottoman and Andalusian styles.