Blockchain is a technology that involves controlling transactions of business and keeps all data in the system.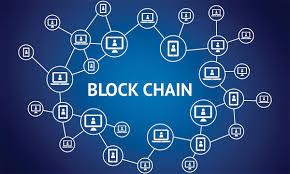 There are different blockchains like Public Blockchains, Private Blockchains, Consortium Blockchains, and Hybrid Blockchains. Ethereum, IBM Blockchain, Hyperledger Fabric, R3 Corda are some of the top blockchains. Bitcoin and cryptocurrency are fully dependent on blockchain. This technology of keeping a record of transactions and sharing data are now used in agribusiness. This can improve the food supply chain, payment, management, and several other privacy factors. Nowadays, producers can easily supply a food item without any label on it. So, consumers and retailers are unaware of the origin of the product. Blockchain technology helps to trace food items and helps to know about their purity and origin. Blockchain technology helps the farmers by providing them all particular information about at which price the product is sold and what actual profit is made from it.
The main advantage of blockchain technology is it involves faster payment options and low cost which in turn helps the farmers to get their payments securely and instantly after each supply. Though this technology is very advanced still it has some bugs to fix as confirmed by the ministry of agriculture. The privacy policy of blockchain must be improvised so that no personal information gets leaked. If blockchain technology comes into action fully then, surely a sustainable agriculture business can be achieved. The technology can run only on small scale and that's why the government has not yet approved it fully but after a few years, it will work on large-scale agriculture industries. In the agriculture sector, blockchain technology increase trust and will reduce transaction cost.
Also read : what are the latest technologies used in agriculture field ?