With the innovation of new strategies for market expansion and rapid growth of organizations, Email Marketing has been there since the very first day. It has been found that Email Marketing is very effective and helps to conquer the customers and nurture them.
In the following, it has been shown that email marketing can be an advantage for small or big organizations to find leads and convert them into loyal customers.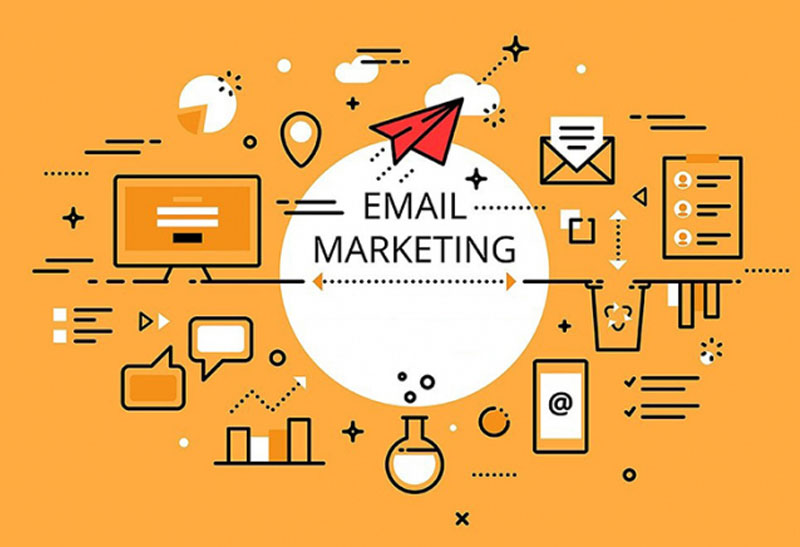 WHAT IS EMAIL MARKETING?
Email marketing can be defined as a productive way to send email to candidates or customers of their targeted audience. It is a kind of digital marketing strategy which has been found very successful in its own way. These emails convert these targeted candidates into customers and loyal too. It is a form of marketing which enables customers to check upon the new products launched, discounts available and what other services are provided. This keeps the current customers and growing customers aware of the value of the brand.
MERITS OF EMAIL MARKETING
It is a cost effective marketing strategy which has been available for a long time.
It covers a larger area of targeted audience.
Segmentation can be done to cover all the customers in demographic areas.
Email marketing helps the business to conduct surveys to know about the new trends and preferences of the customers.
HOW EMAIL MARKETING IS BENEFITING THE SMALL BUSINESS?
The size of the business doesn't describe the efforts which have to be made in regard to marketing the product and services of the business. It is very important for the business holders to take notes about the amount of money they have been spending in marketing their products or services. As small businesses don't have that much amount of money to go for advertising, sales promotion for marketing, as they are very expensive thus, a luxury for small business owners. It is of utmost importance that all the owners of small businesses invest in those marketing strategies which will provide a good return on investment.
Email marketing has been found to be the most successful marketing strategy for small businesses. It helps them to reach out to maximum customers and build goodwill of the brand.
The following are some of the tips which will help small businesses to grow with the help of Email marketing.
Helps in building powerful customer relationship
Building a strong customer relationship is a very difficult but important task for small businesses to perform. Every customer is keen to know more about the business and its new features. It is certainly impossible for business owners to achieve every targeted audience through mailouts. Email marketing helps businesses to update the customers more about new products and services. Through emails, customers will be aware of the new launches, any news update or a reminder about the business.
Development of brand image
Image building is very important for any business and yet difficult task. If the product or service of the business does not satisfy the customers, it will fail to build a brand image. Email marketing helps small businesses to develop a unique brand of their own. Engaging a little time in updating the customers about the brand can develop a unique thinking and image in their minds.
Being a small business owner, it has been very difficult to find more customers as some of the people consider small business as local business. Email marketing helps the small businesses position themselves as an expert with the use of good content. Email marketing engages the customers to read or watch the attractive content.
CONCLUSION
Email marketing is an effective way to build brand image and customer relation together with one shot. Email marketing is an advantage for the small businesses who don't have much investment in their businesses. This helps as an impactful strategy for the conversion of candidates into loyal customers.