The security around the Kisan Sansad at Jantar Mantar that kicked off yesterday is as tight as around the Parliament in New Delhi also sitting for its Monsoon Session. However, clear, unhindered access to media is what differentiates the two. Seven months and counting since the Farmers Protest began, their demands for the three Farm Bills to repeal remain the same. Are the Members of Parliament and the country's citizens listening?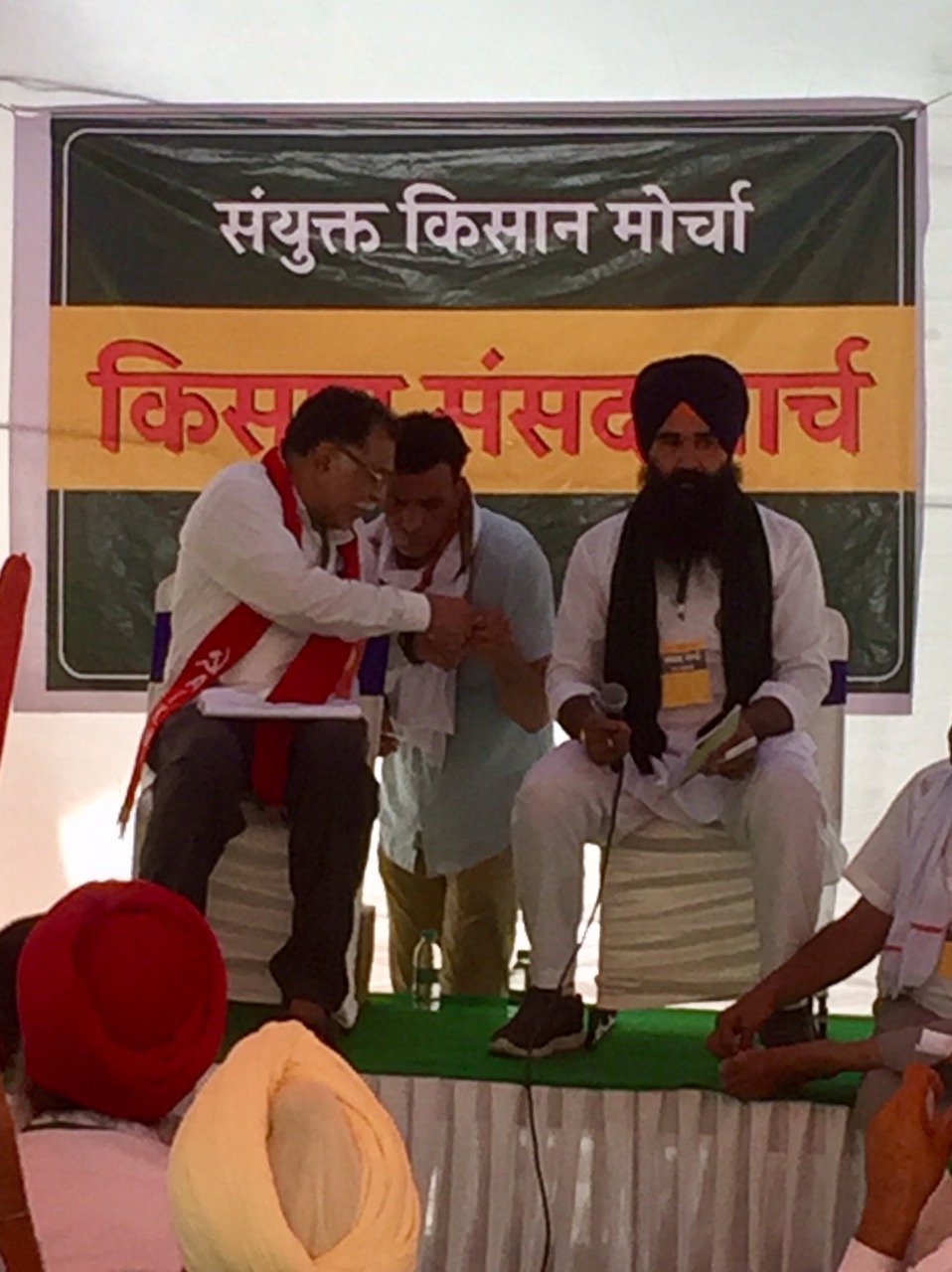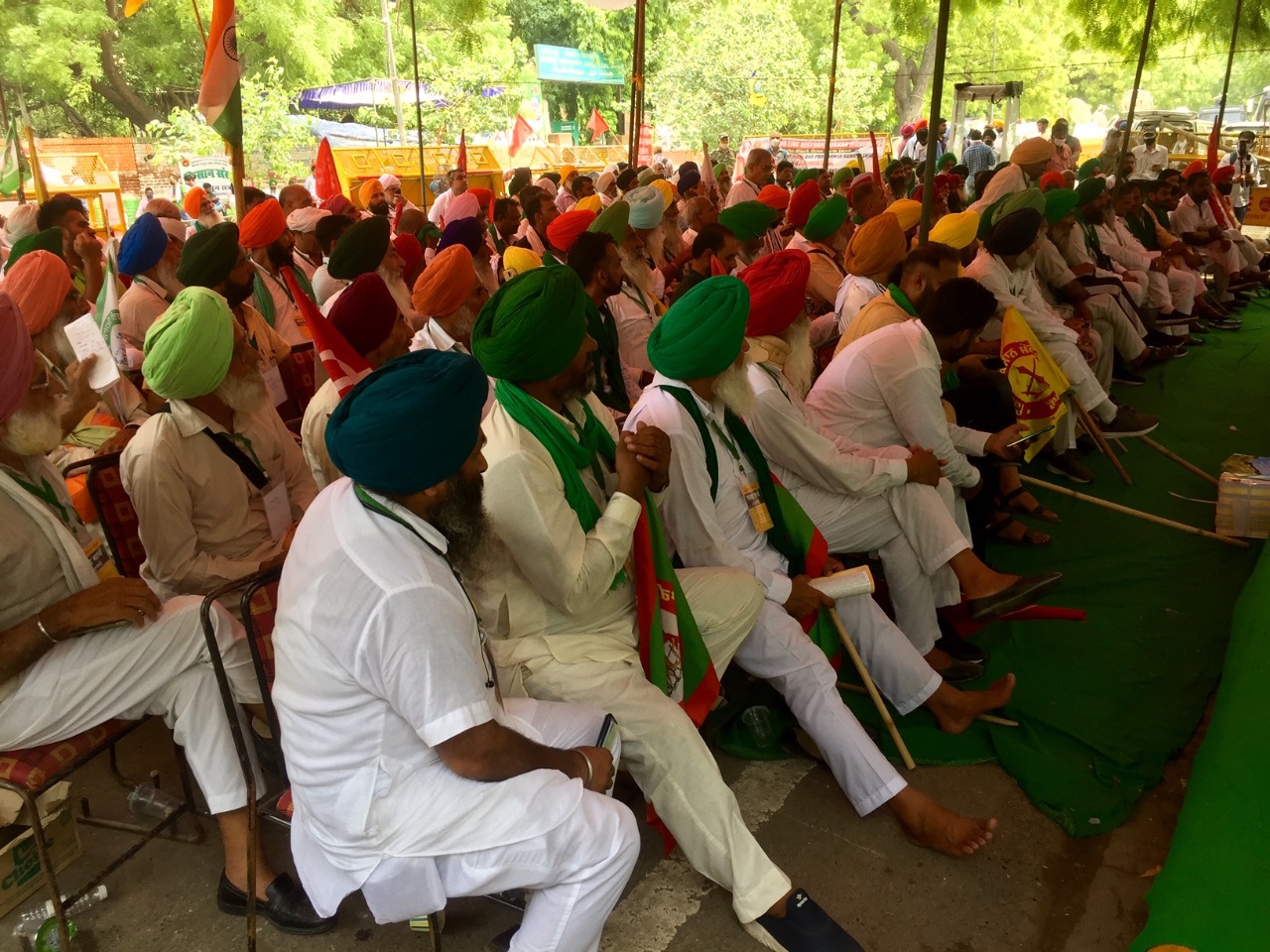 However, the 200-odd farmer representatives allowed to hold a 'Kisan Sansad' (Farmers Parliament) here are tightly fortressed by four times their number of police personnel in various hues.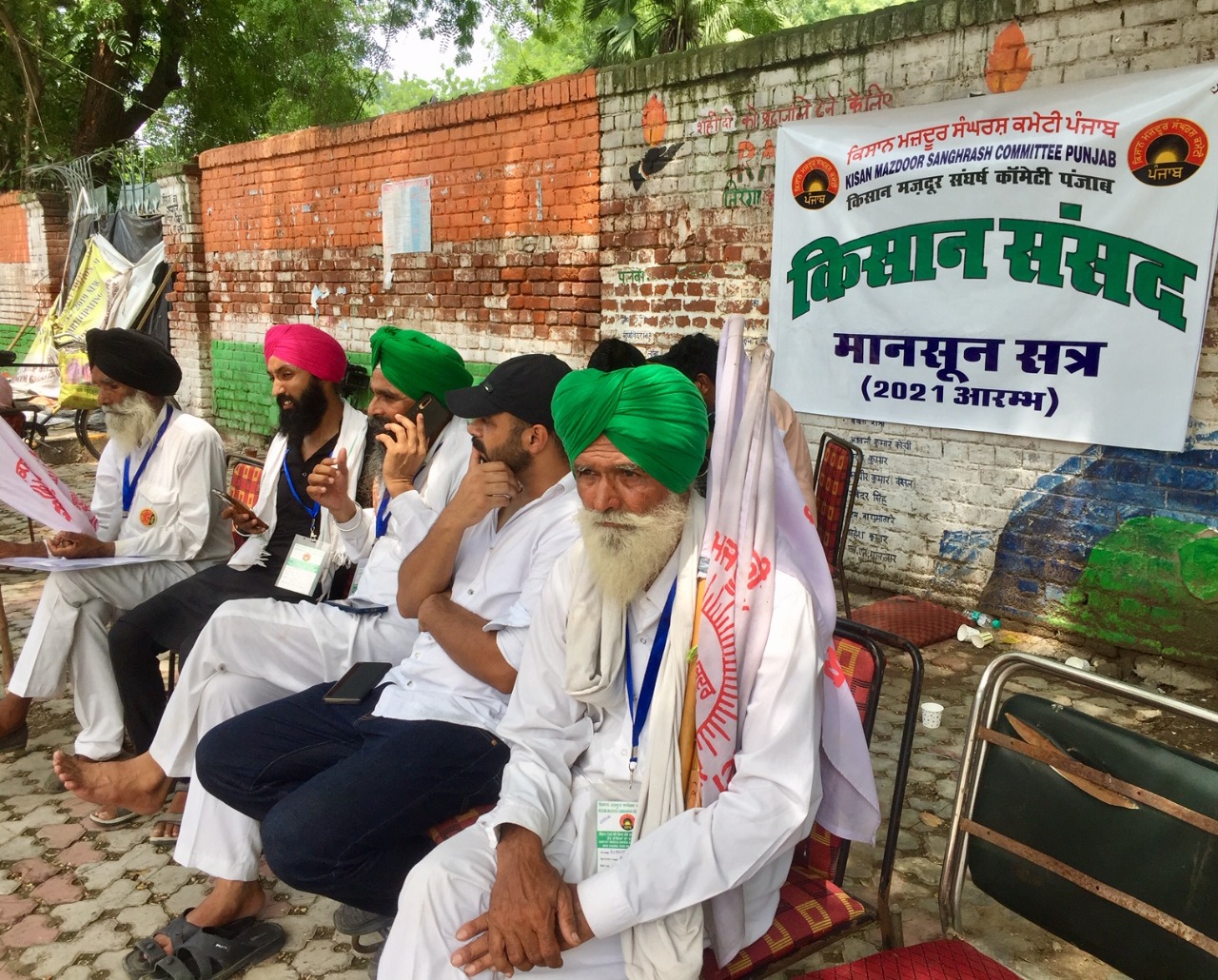 (Kisan Sansad, Monsoon Session)
The site that should be crawling with media to facilitate a dialogue and discussion on their strong issues against the Bills is instead an isolated island, access to which is being very closely guarded by milling uniforms.
Yudhvir Singh, General Secretary of BKU (Bhartiya Kisan Union) is unfazed, patient and polite. 'This here is the real Parliament - of the people - and we will keep trying to engage every citizen of the country to listen to what we are saying,' he says.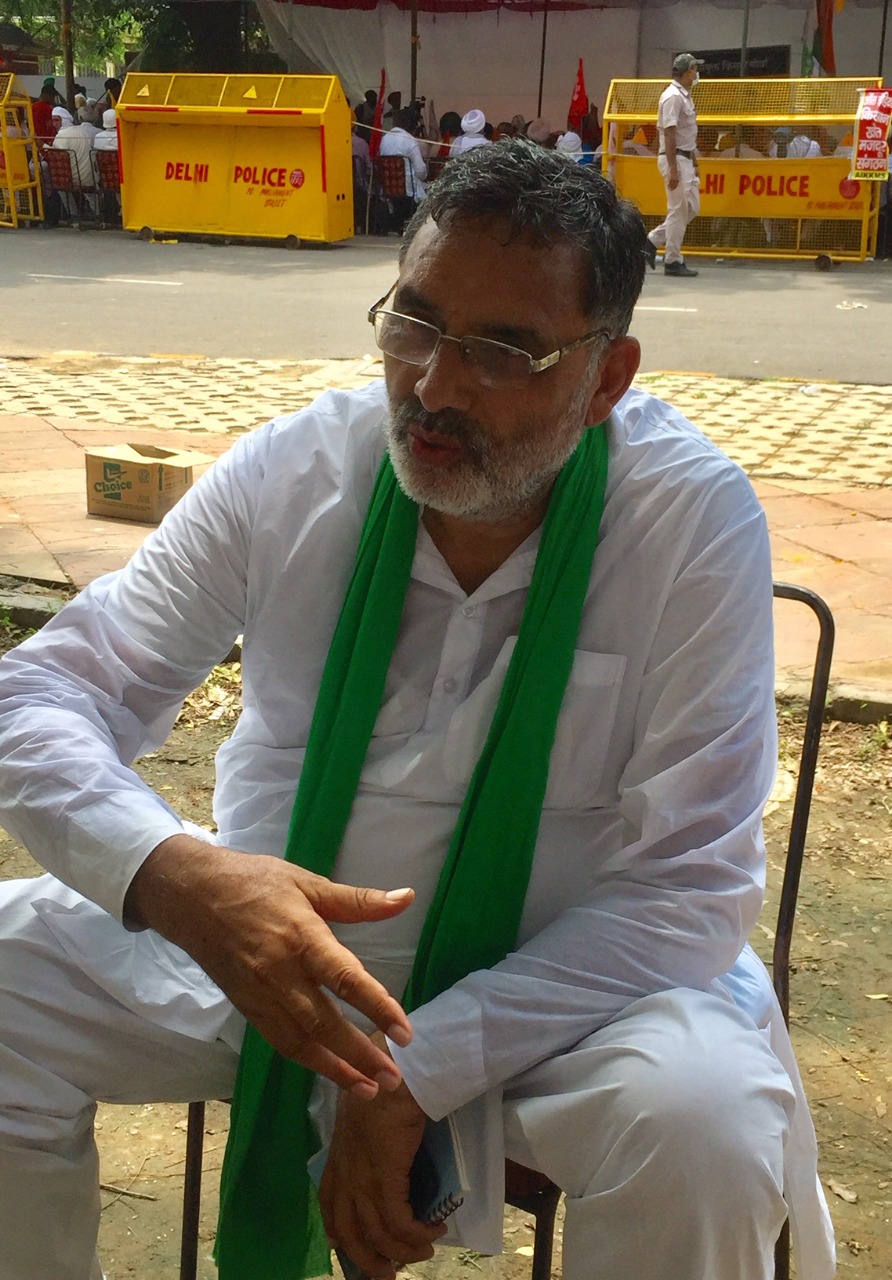 (Yudhvir Singh, Secretary General, BKU)
He makes clear, articulate, point by point rebuttals to all of the Government's "lies and false claims" about the Bills' efficacy.
"No," he reiterates what the farmers have been saying since the 'Dilli Chalo' farmers agitation began in November 2020, "the Bills are of no benefit to the farmer big or small, or the middle-men, or the mandis," he explains calmly, "it will benefit only big corporations."
In the meanwhile, activists working closely on land and agriculture issues, like P. Sainath have warned that the Three 'Black Bills' affect not just farmers, their land and livelihood but have a chilling effect on the entire governance eco-system and citizens' right to demand government accountability.
The farmers meanwhile have not run out of steam, having braved the chilly winters; sudden rain, hale and storms; the sweltering heat, they have stayed put on Delhi's borders.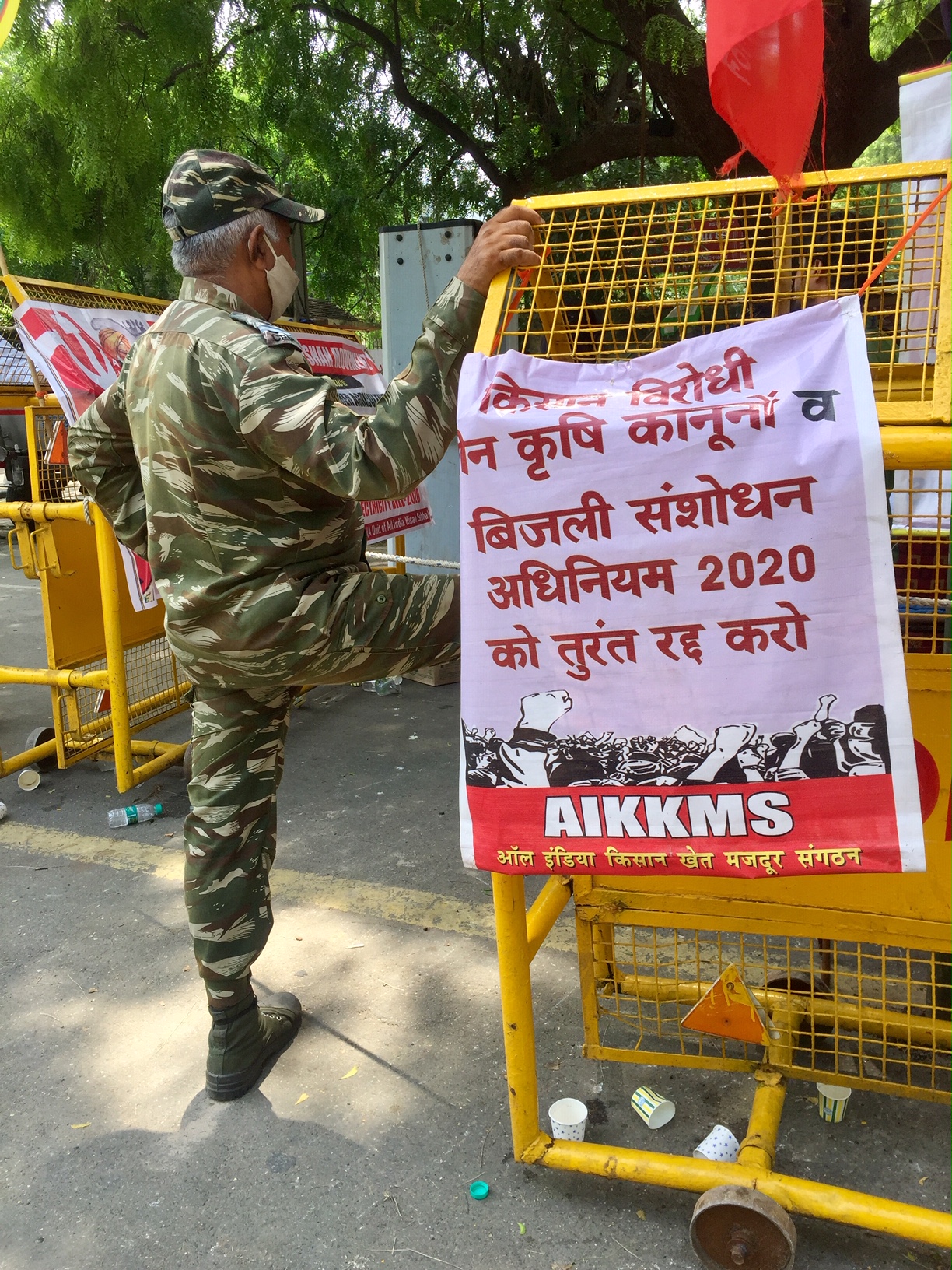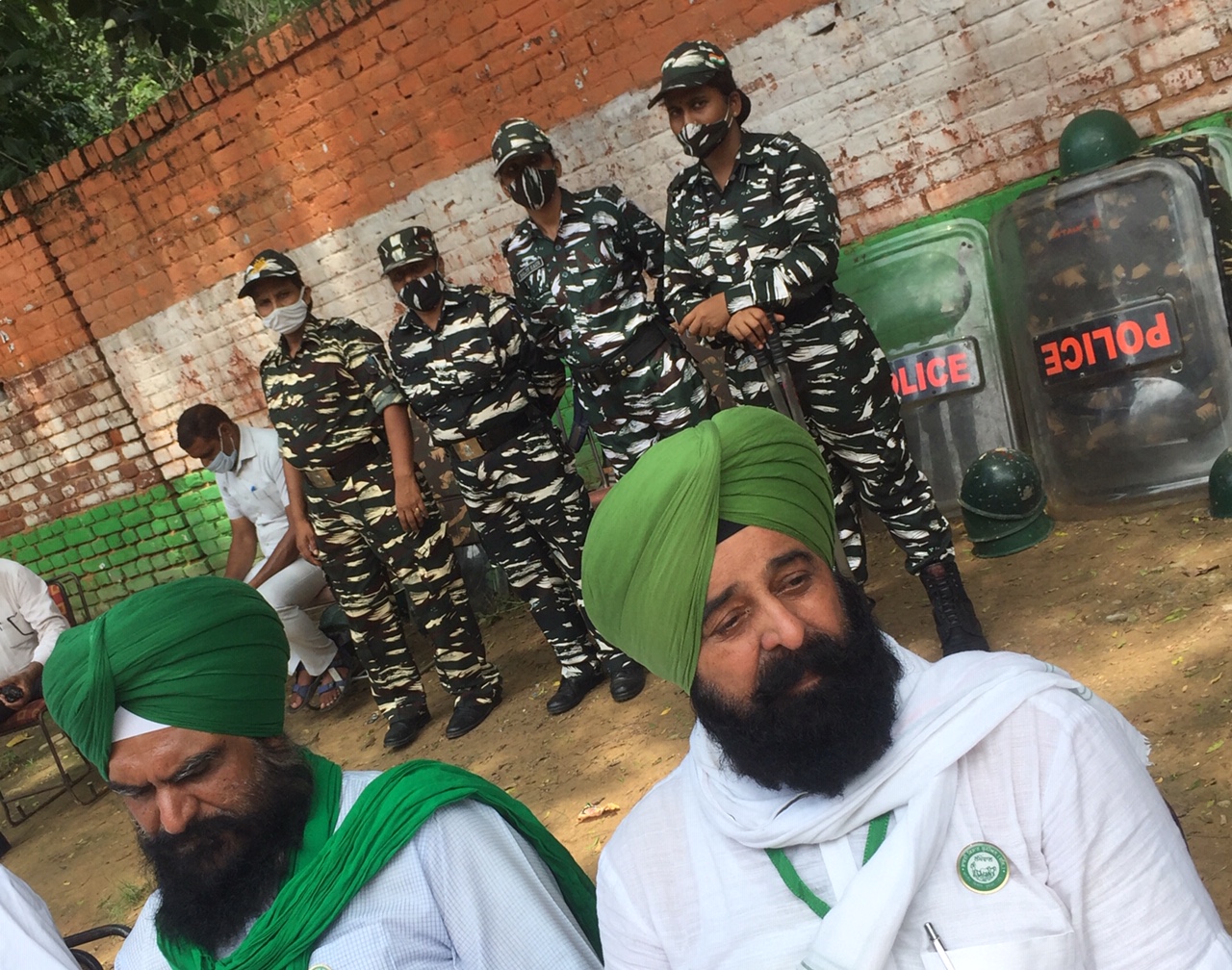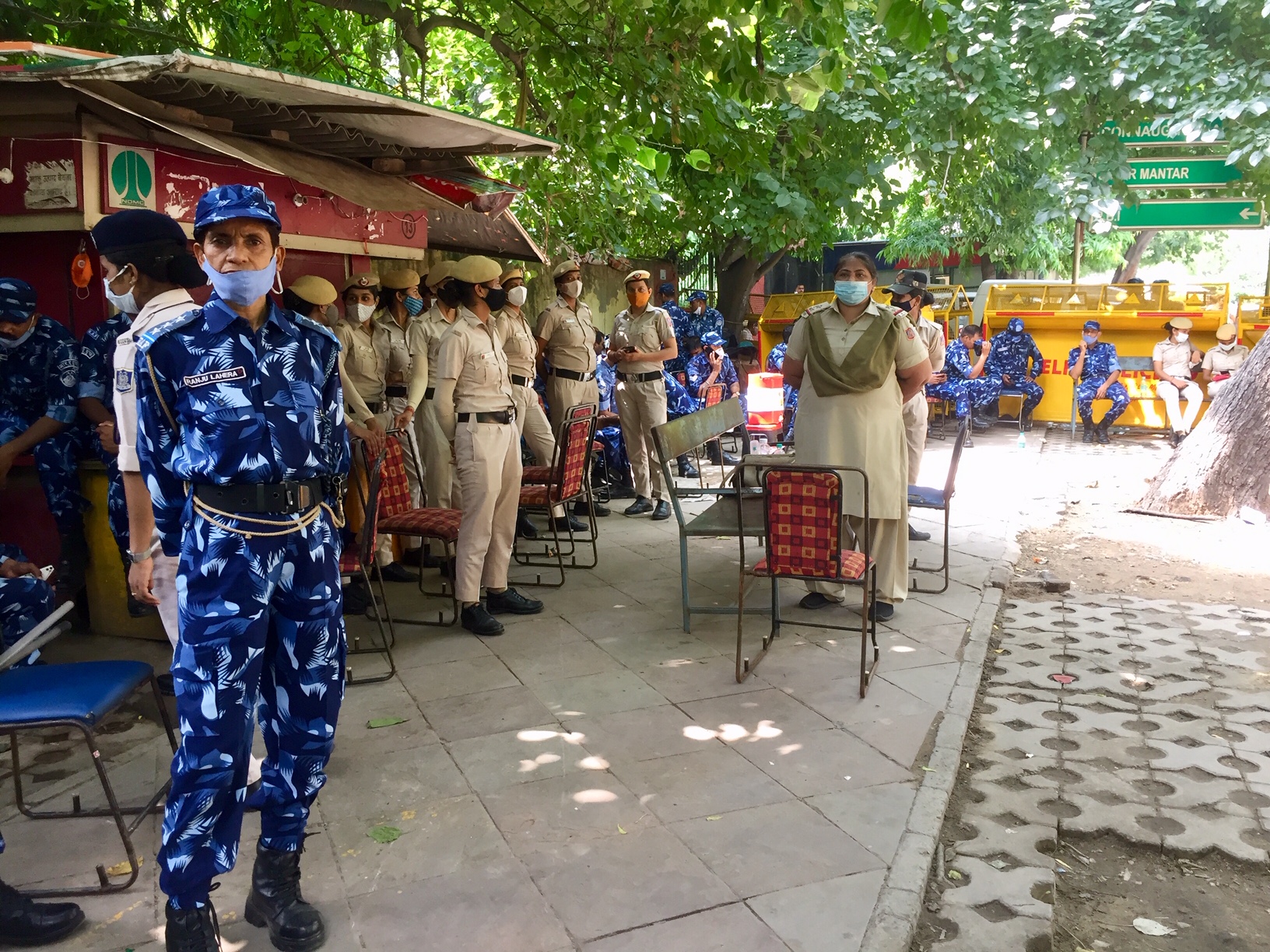 (So much security against our own)
Their spirits too seem robust:
"They can't shake us!" thunders the speaker at the podium, "
We elect & prop Governments; we can topple them!"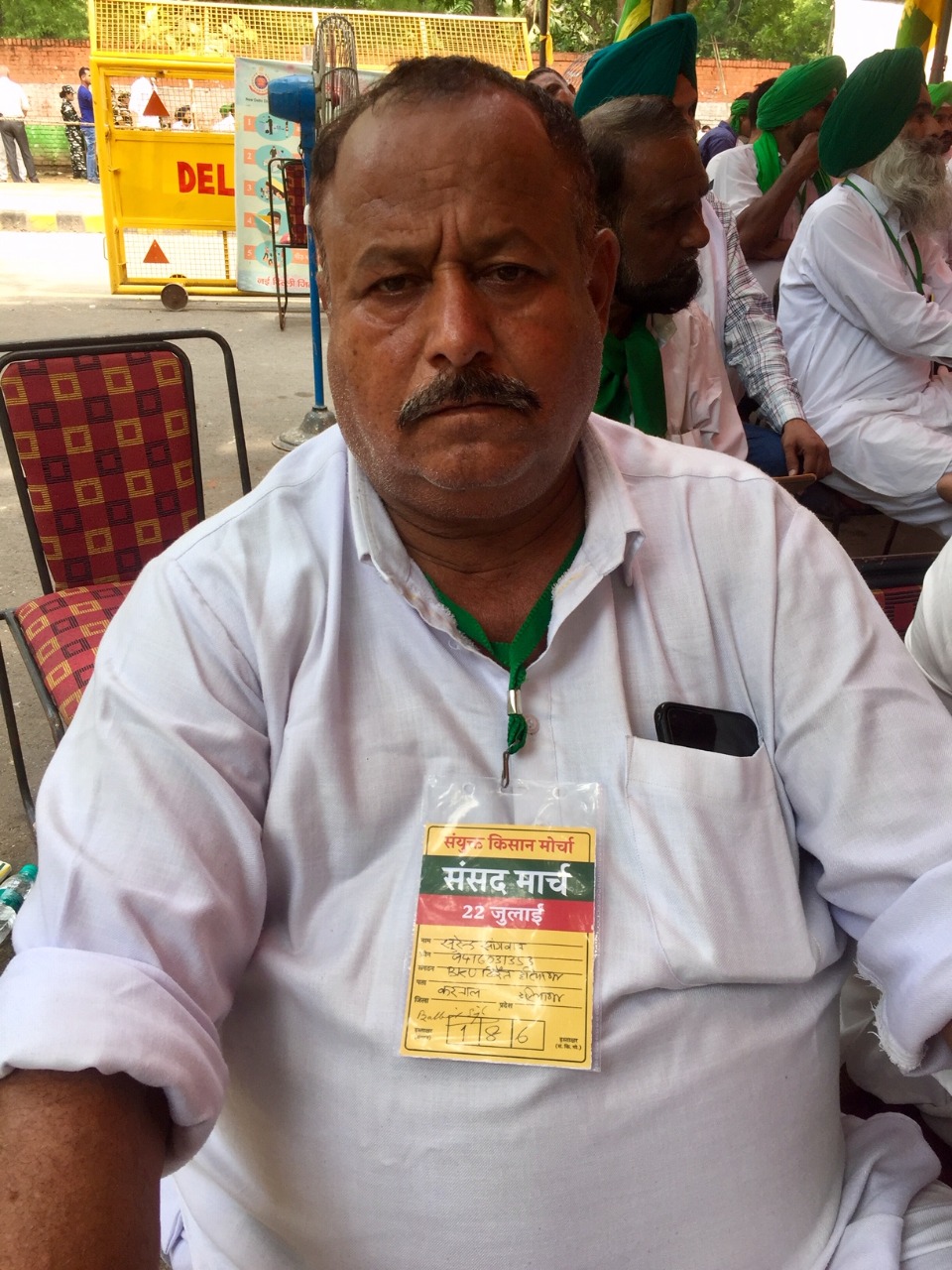 (Participants at the Kisan Sansad)