I have lived in India for my whole life, and there are several kinds of breakfasts over here that can range from region to region, but the following are the top ten breakfasts which are eaten widely all over India.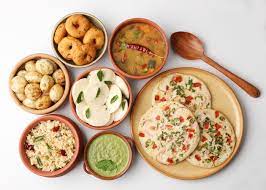 1.
Poha:
This is a food which you'll see very common on the Indian Streets. It is basically flattened rice, with the perfect amount of spice, and will definitely give your day a perfect boost.


2.
Idli:
This is a very good source of protein, and is extremely low in calories, which is kind of the perfect thing to start off your day with.


3.
Upma:
This is basically made of Suji, that is roasted and then mixed with groundnuts. It's a very nutritious way too start off your day, and it wouldn't let you get hungry again anytime soon!


4.
Dosa –Sambhar:
This is a breakfast the Indians absolutely love to eat along with coconut chutney, and again, this is very rich in protein, and will keep you full for a long time.


5.
Aloo Paratha:
It is basically an Indian bread which is stuffed with masala, consisting of Aloo and other vegetables.


6.
Samosa:
This is stuffed with masala of any kind, and then deep fried, which makes it rich in calories.


7.
Vada Pav:
This consists of a bun, which holds a tikki made of aloo in it.


8.
Puri-Subjee:
This is a fried dish, and very rich in calories as well.


9.
Bread Omlette:
This is a protein rich breakfast for the perfect boost in the morning.


10.
Sandwich:
The bread is stuffed with vegetables, indeed this is a very healthy breakfast.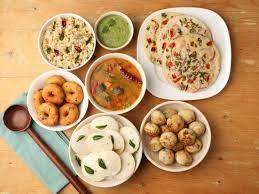 Also read - what is the top 10 science collages in delhi ?