Acne is caused by dead skin cells, excessive oil on face, inflammation, diet ,stress etc. Most of the people visit doctor but if you have normal acne then home remedies are the best option.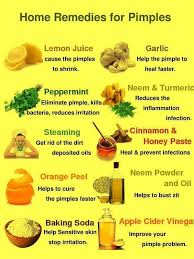 These are some tips to get rid of acne
1. Wash your face atleast two time a day.
2. Apply natural aloevera.
3. Tea tree oil , green tea
4. Stop touching pimples
5. Stay hydrated
6. Cleanse your face with full skin care routine twice a week.