Justin Bieber is known as a Canadian signer. He gives many hits in his career. His song "Baby" has more than 2.2 billion views On YouTube. He was just 15th years when he started his career, and now he made his name across the world. Justen has an estimated net worth of $285 million in 2022. He is one of the highest-paid entertainers in the world.

Recently, Justin Bieber came into the news when the news was out related to his disease; YES, He revealed that he is suffering from facial paralysis through an Instagram post. Justin says that he has been diagnosed with Ramsay Hunt Syndrome. It is a rare disease that occurs when a shingles outbreak attacks facial nerves close to one of your ears.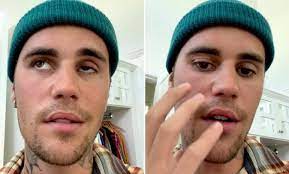 Justin shared a video on Instagram; in the video, he doesn't even move his face on one side. He said. "I can't smile on this side of my face. This nostril will not move."

Justin also posts an Instagram story in which he saying that: "Been getting progressively harder to eat, which has been extremely frustrating, please pray for me."

After the news arrived, Justin canceled all the show and upcoming shoots for 2022. He said that he needs to recover first from this disease. After that, he will be back on the stage and again rock it like a star.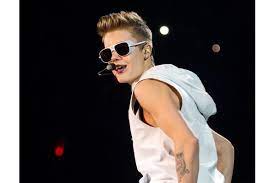 As per US records, around 5 out of 100,000 individuals in the US are suffering from Ramsay Hunt Syndrome, and the disease makes up about 7% of acute facial paralysis cases.