What are Cereals?
Cereals are processed food products made from plant-based or animal-based ingredients. Cereals typically constitute the most important source of calories in a breakfast, and typically comprise the following categories: milk cereals; whole grain or refined cereals with high fiber content; honey-coated cereal flakes, such as corn flakes; and "fibrous" cereals such as shredded wheat.
Some cereal types may be eaten uncooked, some by being boiled like porridge or gruel. Boiled grains may be eaten with milk poured over them cold (similar to rice pudding), while others may use cow's milk heated in a pot until boiling point then poured over the cereal product.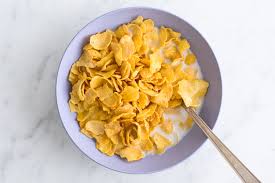 What is soup?
Soup is a liquid dish prepared with various ingredients like meat, vegetables, pasta and rice or other grains which are boiled together until the mixture becomes thick enough to be called soup. It can be served hot or cold as a starter to a meal "or" used as the main dish.
The word soup can bring to mind a variety of foodstuffs, including these classic examples:
-hot cereal with broth, cream, and/or vegetables
-a thick broth with vegetables or other ingredients in it (such as dumplings)
-a liquid mixture usually prepared from vegetables and bread crumbs
-food that is cooked for a long time until it becomes very rich or very simple; a thin liquid may be used to thicken the soup.
One thing that all soups have in common is some type of liquid base.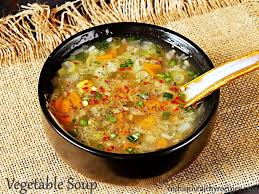 What is the difference between cereal and soup?
It depends on how you are going to eat it. When cereal is eaten with milk, it's basically a breakfast dish. The breakfast cereal in a bowl and milk then becomes a soggy mess. Soup is made up of vegetables or various types of meat stock, which is usually served with thick slices of bread or toast on the side. Soup can be seasoned differently from region to region all over the world and will also depend on what type of cuisine you're looking for such as Thai, Mexican, etcetera.
The difference between cereal and soup can be found in their preparation process. Cereal is commonly prepared by washing the grains with water, drying them in an oven or with hot air, grinding or blending in a blender to create small pieces, while soup is generally prepared by mixing the ingredients together with liquid before serving. The variety of ingredients used in both recipes are virtually identical. Other common ingredients that are present inside both cereals and soups are sugar and salt as well as oil which remain unchanged throughout their preparation processes.