Many parents are constantly looking for a dependable investment opportunity that will enable them to ensure a bright and wealthy future for their child as the expense of a child's education rises over time. Various insurance providers have developed tailored plans that assist parents in building wealth for their children's future through improved education and the satisfaction of essential requirements when they are most needed, all while keeping this in mind. A child education plan aids in achieving this goal.
Additionally, since tuition costs at colleges and universities are common knowledge, it is simpler to estimate how much money is needed for your children to have an adequate education, which makes picking a decent child education plan much simpler. In an urban metropolis, the average expense of raising a child from conception till they graduate from college might be in the neighbourhood of Rs. 55 lakhs. But as you may have already predicted, such an amount won't be enough because inflation keeps going up.
It enables you to give your child a fulfilling existence.
Education is the centre of everyone's existence. It might make your child's future more promising and give them chances to prosper and lead secure financial lives. You can never lose the sense of security that education offers you in life. You can improve your chances of finding better employment possibilities and widen your horizons by getting an education and working toward a college degree.
But the cost of schooling today is unaffordable. Most parents prioritise saving for their kids from the moment they bring them into the world. With careful and effective planning, you can make sure that your children's dreams are never in danger.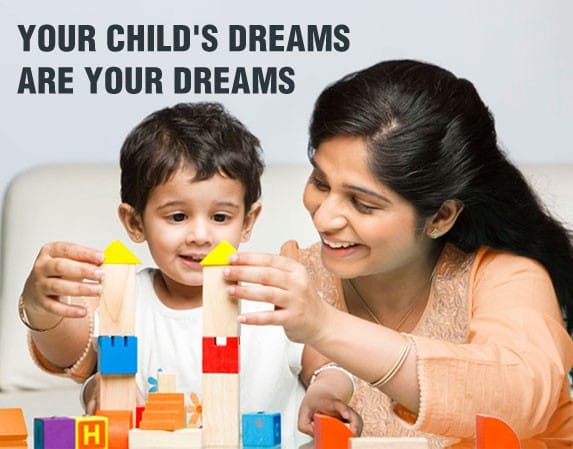 (Source:- Google)
It enables you to gain from compounding's advantages.
Planning for your child's education introduces you to a range of saving options. When you begin contributing to an account for your child's future college expenses, you can benefit from compounding. Instead of depending on conventional investment vehicles like FDs, you should consider investment opportunities that let you considerably compound your earnings. The ultimate objective should be to establish a child education fund that is sizable enough to meet your child's needs even if you are not there.
Select a methodical investing strategy for your child's education, and use features like compounding to develop a school corpus more quickly. This enables you to gradually amass a sizeable sum of money without placing a pressure on your resources.
It enables you to budget for additional costs.
You have a more straightforward path to pursue if you have a strategy for your education in place. This lessens the possibility that your other life objectives will obstruct your child's future. You could have to take money out of your emergency fund or money set aside for other things, like a home purchase or a trip overseas, if you don't budget for your children's education separately. It frustrates and stresses you out while denying your kids the wonderful chances that may come their way in the future.
Conclusion:
Making educational plans for your children Investment is essential and has a big impact on the person's life. Additionally, it gives you a plan for carefully balancing your income and expenses. Choosing the careers and educational pathways that will give you self-fulfillment and satisfaction in all areas of your life, both now and in the future, is a key component of education and career planning.