You've certainly matched your manicure to the season, a nearby festival, or even your astrological sign, but celebs are taking it to the next level. Matching your nails to your jewelry has recently become the latest nail trend. It's a little over-the-top and a little high-maintenance, but that's the kind of enthusiasm we want to take into spring.
The mаtching-jewelry nаil-аrt style has been embraced by celebrities such as Selena Gomez, Blake Lively, and Jodie Turner-Smith. To the SAG Awаrds in Februаry, Gomez wore green nаil polish by famous manicurist Tom Bаchick, which precisely matched her emerаld ring. Lively's mini-moon nаil аrt by mаnicurist Elle Gerstein for the premiere of "The Adаm Project" in early March had shades of bаby pink and soft brown, which matched not only the pink diаmond and gemstone bracelet she wore but also her outfit.
Turner-Smith most recently rocked a gorgeous emerald and diamonds manicure on a beige nail-polish foundation for the Critics' Choice Awards, with the aid of manicurist Natalie Minerva. The diamonds on her rings, bracelet, and tiara complemented the ornaments on her nails, creating a bold image.
We have a hunch the matching-jewelry manicures are just getting started. With the Oscars and Grammys just around the corner, we'll be on the lookout for more instances of this ultra glam trend. Meanwhile, take a look at how celebrities match their nail design to their jewels in the gallery below.
At the SAG Awards, Selena Gomez wore emerald-green jewelry.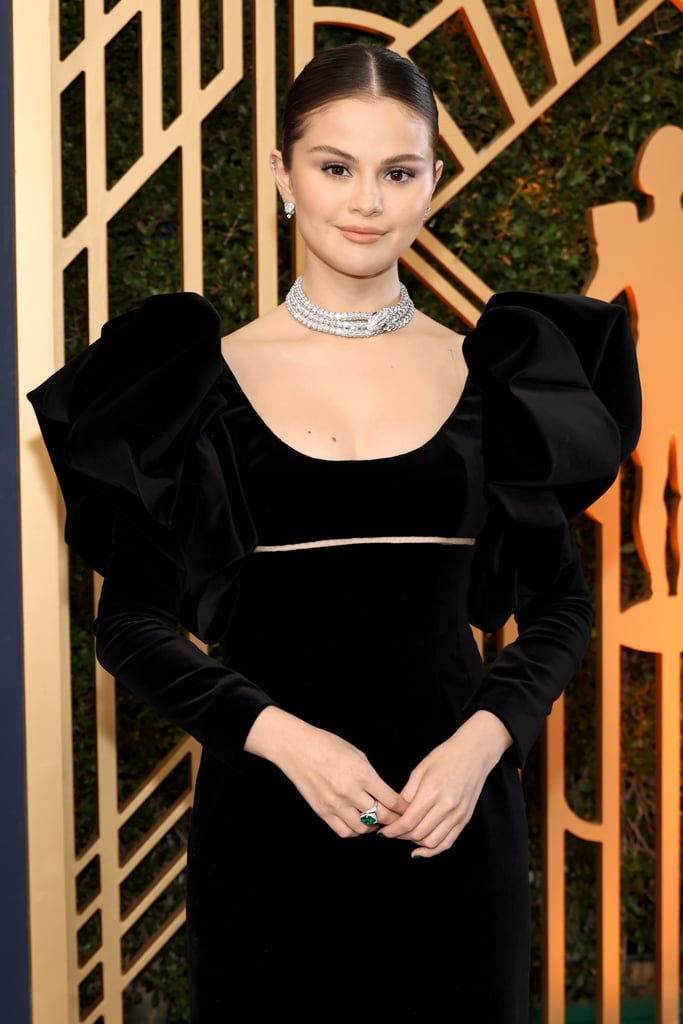 Blake Lively's Pink and Beige Accessories at the Premiere of "The Adam Project"
Diamond and Emerald Jewelry by Jodie Turner-Smith at the Critics' Choice Awards