We get it: you're not qualified for the job. It can be really tempting to just give up and try something else, but what if there's more to it? What if you can't find anything better, and you don't have a plan B? This post will help you strategize on how to make your way into a job that seems out of reach.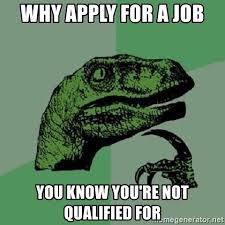 It might seem like a daunting feat, but with the right marketing strategy and lots of elbow grease, landing that dream job is easier than ever!
The first step is to learn about the company. Apply for every open position related to your field (even if they're below your qualifications). Show them what you've got with an awesome cover letter.
Even if you don't get an interview, you've still made your presence known. The recruiter will know your name and will remember you when an opportunity presents itself. You'll already be in their sights--and won't have to start from zero again.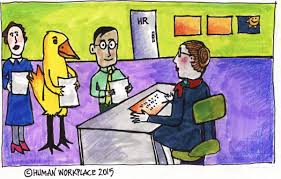 Another great tactic is going straight to the top and maybe even the founder of the company. Ask them if they're looking for help or for volunteers, and then offer to pitch in wherever their most pressing needs lie (or wherever you can be of use).
You might not get the job, but you'll increase your chances of getting noticed--and who knows, maybe they'll take you on as a consultant.
If working for free doesn't appeal to you, or if getting your foot in the door isn't enough (you want a real position), then another strategy is to identify someone already at the company and pitch yourself their way.
The more people that know your name and your work, the better. Even if they can't hire you right now, there may be something else they can do for you. Perhaps someone could connect you with another company in their network or let you jump on an email list.
You never know where things will lead you. Your goal should always be to get your name out into the thick of things.
Social media is another outlet that can work for you. Join groups and follow professionals on LinkedIn. Attend meet-ups and conferences related to your field, but don't just go for the free food--go with a plan. Connect with everyone you meet and follow up with them once you're back at home.
The more people that know who you are, the better chance at being in the right place at the right time when an opening arises.